In today's time, people have become so dependent on technology. Marketing, promotions, and selling nowadays are all based mostly on digital tools and assets. Only a few people today use old, traditional ways of generating clients. In this day and age, you're missing out on a lot of opportunities if you don't adapt to new, innovative ways of marketing.
Digital marketing is the process of incorporating marketing strategies with anything digital and tech-related. It usually refers to companies going paperless to grow and develop digital-wise, as well as reach peak digital maturity over time. A lot of businesses today use digital tools as a way to market and sell products and services. If you haven't heard of digital marketing at all, then you've probably been hiding under a cave all this time.
Digital marketing is not limited to tech stuff. It encompasses a wide range of industries and is divided into several types. Digital marketing in Kansas City has a variety of choice ranging from social media marketing, to SEO and SEM, to content marketing, and so much more. Below is a list of technologies or tools that are guaranteed to help improve your digital marketing strategies:
Social Media Management
Yes, social media platforms can definitely be used to establish an online presence and build your brand. This is where existing and potential customers can easily view your profile and reach out to you whenever they have specific questions or inquiries. It serves as a direct platform where both you (producer) and the consumer can engage and interact. In fact, this social media management is one of the most effective ways to make your identity known to the public, especially to your target market.
Hootsuite is one example tool of social media management. With Hootsuite, you can monitor and take full control of your social media profiles. It allows you to track your profile visitors or traffic, its analytics, and real-time postings and schedules. It can also help you analyze which type of posts gain positive or negative comments, feedback, or reaction. Aside from that, you can also interact with users and increase your followers across multiple channels.
Search Engine Optimization
Search engine optimization or SEO refers to the process of making yourself or your company searchable online. Utilizing your SEO can be quite tricky and challenging at first because your optimum goal is to really be on top and stay on top. However, in all honesty, it would take a while for your business to reach the top. Also, it will require so much effort for you to stay on top. If you really want to be effective in the digital marketing world, you have to remain competitive at all times, because trends change and so will your customers' interests.
Moz is the best tool when you want to accelerate your SEO ranking. Moz allows you to check and analyze your competitive advantage from all other businesses that use SEO. Aside from that, Moz offers tools that can help you with link building, keyword research, and a lot more related to SEO utilization.
Content Marketing
Content marketing is an essential tool in digital marketing. It can help attract a targeted audience, or better yet, your target market. With content marketing, you have to research about what sparks the interest of your audience. From there, it's important that you make your content valuable, consistent, and very informative. This is to ensure that your content is worth every second reading.
Aside from making your content valuable, consistent, and informative, it's also best to consider being straight to the point. Don't discuss irrelevant matters because you might be wasting your audience's time. As much as possible, don't go around in circles, instead, go directly to the whole point of a particular topic or article.
Video
Time and time again, videos will always have a special place in digital marketing. Nowadays, a lot of videos are starting to increase in number, and most of these videos are tied with marketing. Almost everyone, if not all, view videos today via YouTube, and people, objects, places, and animals go viral because of video.
Living in a 3-5 minute world, how do you become effective within those minutes? Most people nowadays get bored with long and irrelevant videos. As a marketer, you have to make sure that you make the most out of your 3-5 minutes on video. Be as competent and creative as you can be!
Responsive Web Design
Making sure your web design is accessible through desktop and mobile is crucial. Most people nowadays prefer using a mobile device rather than a desktop computer. However, in some cases, people still need to use either of the two. That's why it's important for you to customize your web design into something more accessible and convenient in both devices. Your web layout on a desktop computer should look almost exactly the same in a mobile device. In that way, users can navigate and scroll through your page smoothly.
Aside from that, consider designing your website as neat as possible. Most users tend to click out of a website when there's just too much widgets and pop-up ads. It's always best to opt for something simple, that way, people can clearly see your contact information, company profile, and sometimes, client testimonials.
Wrapping Up
These tools are only some of the many tech tools that you can utilize when you want to level up your digital marketing techniques. However, each step or tool is quite challenging, and you're going to be needing a lot of time and effort before you can finally see the cherry on top. Although no matter how far you think you have come, there will always be room for mistakes, so learn and improve from those and turn it into opportunities. You never know, you might be introducing the next big digital marketing trend!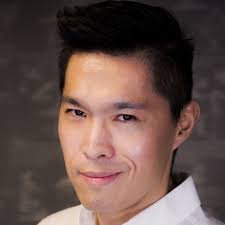 Author's Bio:
Edwin Deponte is a motivational writer who is also passionate about Social Marketing. He believes in others' abilities and tends to bring out people's hidden potentials through his words of inspirations and motivational articles.