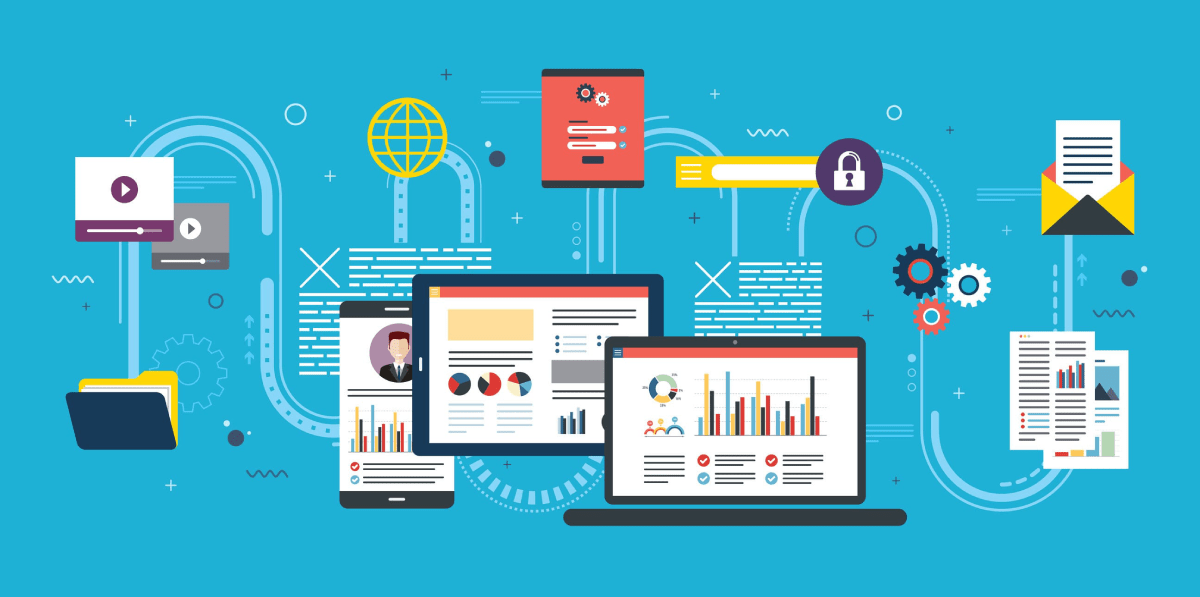 As the digital world increases in size, many businesses are working towards making more investments into their digital marketing campaign strategies. From conducting sufficient market research and creating an eye-catching business logo design to developing content accordingly, companies are doing whatever they can to make a place for themselves in the online market. And while developing a good marketing strategy is essential in contributing to the success of the business, there is something that is more important – web security.
Companies who fail to understand the importance of web-security are predicted to likely face some data loss that can put both you and your consumers at great risk. To help brands out through this dilemma, we have created a guide on why web-security is essential in the world of digital marketing.
Malware – What is it?
While browsing the Internet, the first major concern is to keep your information safe online. Especially when you are managing a business and the data of thousands of your customers.
There are various types of malware that can enter your system, steal customer and business data, and spread across your network. Ransomware is one type of malware that locks you out from accessing your own data and demands a certain amount of money to give it back to you.
Furthermore, while the firewall can be a good line of defense, it is definitely not capable of preventing advanced malware from entering your system. If in any scenario, your business is hacked, you may lose your customers due to trust issues. Which is why purchasing a strong anti-malware protection software can prove to be a good investment for your business.
Protect Your WordPress!
WordPress is one of the most recognized web development and content management companies. The platform is used for thousands of business giants and is home to 70% of the users on the Internet. If you use WordPress for developing your website, it is good to become familiar with how security features work, and if they are even available.
A majority of hackers are not interested in stealing your data but instead target your email accounts in order to supply your customers with unscrupulous spams. This practice can also bring a sufficient amount of malware to you and your users' devices and ultimately steal sensitive data.
Using ISPs and software filters can prove to be helpful in repelling any kind of malware that tries to hack your accounts. Other than that, the latest version of WordPress is now coming with a variety of security plugins that are specifically designed to do system fixes and fight advanced security threats.
To add to that, WordPress has a large support community that helps you install the right plug-ins and configure your system automatically that helps you protect sensitive data. Moreover, be sure that the company which hosts your website provides customer security that includes system isolation and file backups. They ensure that no important information is lost during any breach.
Bots – Non-Human Traffic
It is no new fact that more than half of the web is filled with bots who are designed to appear as click-baits and commit click-fraud, spam users and scrap sensitive records off websites. These impersonators are software that is created by hackers that can also catch and re-create user information and accounts in order to access them. This can allow hackers to send spy bots to your or your customers' computers and steal relative information for their own use. This information can include credit card information, national security number and so on.
To stop these threats, Botnet detection tools can be installed to dig out any software that is currently behaving like real users on the inter-webs and prevent a false infiltration chance for hackers.
Personal and Payment Information
When paying for certain advertisements, you need to provide an option of payment to the supplier. This means that you will be exposing sensitive information on the inter-webs and there are chances that there is a hacker just waiting for you to release such information, capture your account and get access to your payment method.
To prevent this, you need to take precautions when providing sensitive information. Along with that, you also need to provide your consumers with enough cyber-protection that they can easily purchase services or products from you without having the fear of losing their data.
If you do not act according to the prescribed safety guidelines, you can expose your customers to major fraud. Therefore, ultimately losing reputation and customers. To prevent such things from happening, choose reliable payment options such as PayPal, which is trusted by millions of users worldwide.
Make sure you implement Secure Sockets Layer (SSL) technology on your website. This will ensure that all data that is transmitted between your website and your customers is encrypted so that hackers can't intercept sensitive information.
Social Websites
Most hackers are not surfing through major social websites just to steal your account information. In fact, they are there to access your account in order to make harmful changes to your profile, share dangerous links, and do much more.
For precaution, ensure that you are using a strong password that you change on a regular basis. This is one of the most powerful tools in preventing any cyber-breaches. It enables you to gain a stronghold in your brand's account and protect your customers from potential threats. The more trusted your service is, the more your customers will increase in number.
With a reliable safety software that protects you from online malware, you can allow yourself to freely browse through your social media accounts, promote your brand and communicate with your customers without having any suspicious behavior happening around your social channels.
Conclusion
In short, hackers will always try to create advanced software to access any kind of sensitive information they can out of you or your customers. What matters is that you use the sufficient tools needed in order to protect your reputation and your digital presence. Integrating enough security measures for your digital marketing campaigns can do just the trick needed.