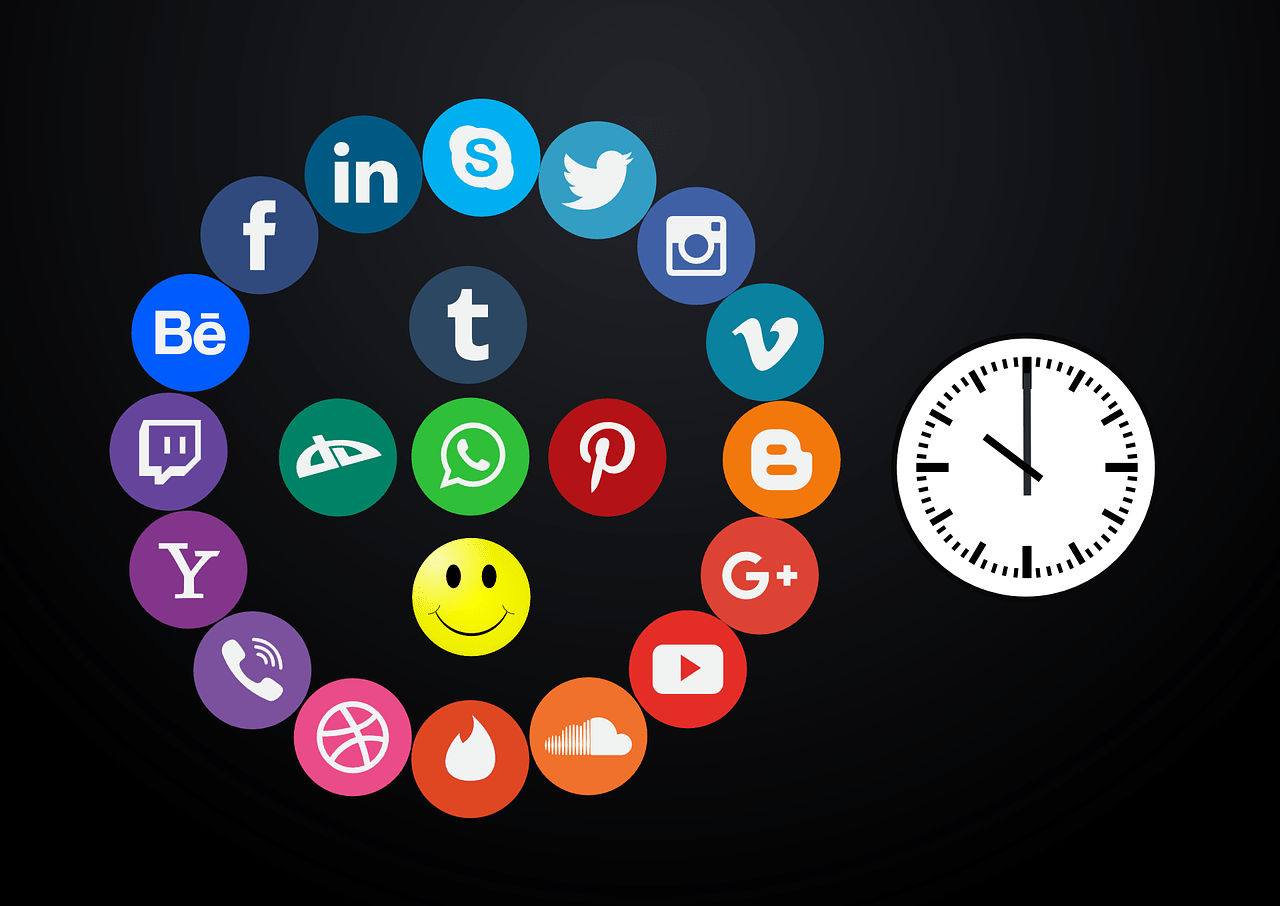 One of the most beautiful things about social networks is that they give us a voice. We use them to express our opinions on certain products, give suggestions, emphasize our dissatisfaction, and ask questions. And, these customer discussions allow brands to find their potential customers, provide real-time feedback, and build a solid relationship with them. This is where social media monitoring steps in.
Here is how to reap the benefits of this tactic.
Being more Approachable to your Customers
Providing exceptional customer support is what sets you apart from your rivals and helps you boost brand awareness. In today's hyperconnected era, over half of your customers expect you to be available 24/7. And, this is where social media dominate. According to the Sprout Social's recent report, 34.5% of customers prefer to ask brands for help through social media. They beat other popular customer support channels, such as live chat, email, and customer support numbers.
However, some of those direct messages to brands go unnoticed. Why? When asking questions or sharing posts, some of your customers will forget to @mention you, add your hashtag, or tag you in a comment. Some may even misspell your name in a hurry. And, in such situations, their posts won't get in front of you easily.
This is where you should rely on social media monitoring. With social listening tools, you can track your brand keywords even when you're not tagged. They give you an opportunity to become more approachable to your customers by finding their discussions, mentions, and inquiries faster. Above all, you will be able to participate in customer discussions in real time and give them invaluable insights. And, providing timely and valuable answers is the backbone of building and nurturing strong customer relationships.
Collecting Invaluable Feedback
By keeping track of your social conversations, you can gain some valuable insights into your customers' problems, needs, and expectations. This helps you brainstorm innovative product or feature ideas, understand your products' major strengths and weaknesses, identify challenges to face, and find out what people think of products similar to yours.
You should appreciate the negative feedback, too. Constructive criticism will clearly tell you what the main problems people are facing when using your products so you can give them the right solution fast. Most importantly, you will be able to tailor your products to your customers' expectations and create a more engaging story around your brand.
Generating Qualified Leads from Social Networks
Social media platforms have become independent search engines. And, this gives your brand opportunities to find people who are interested in products and brands like yours. There are various forms of keywords you should track:
Brand keywords

include your company name and product name. You should even consider tracking the common misspellings of the two.

Industry buzzwords

are the most popular words used to describe your products and services. For a restaurant, this could be "family lunch," "live music," "free delivery," etc. These words allow you to find those conversations that are relevant to your brand and target people who may not be familiar with your brand, but they're looking for similar products and offers.

Local keywords

. This is important for any local business, as it lets you put yourself in front of the people really interested in your products. For example, if your restaurant is based in San Francisco, it's obvious that you should track phrases like "best restaurants in san francisco." Whenever someone searches for that phrase on social networks, you will get notified and be able to recommend your restaurant to them.

Hashtags.

You can monitor hashtags relevant to your industry or your brand, as well as hashtags dedicated to your specific campaigns. This is a great opportunity to boost your brand exposure and stay on top of your posts.

Competitors

. Competitor monitoring

is incredibly important in social media marketing

. By tracking your competitors' brand names or hashtags, you will be able to find your shared audiences. Above all, you can see what people are saying about your rivals, avoid their mistakes, understand what works for your target audience, and win them over.
Finding Influencers and Brand Advocates
Influencers are highly reputable and valued people in your industry. They've invested a lot in creating an authoritative online image and, therefore, have an impressive social following. Why is this important to you? Well, statistics show that 70% of Millennials are influenced by their peers' recommendations when making buying decisions. Another study highlights that, while shopping at a store, 60% of customers have been impacted by a social media post. Therefore, by working with influencers, brings numerous benefits to your brand promotion on social networks:
In other words, in the overcrowded social media landscape, it's a great advantage if you earn the support of the influential people in your niche. And, this is where social media monitoring can help you. With these tools, you can stay on top of the hottest conversations on social networks, find those influencers that have already worked with brands like yours, and build relationships with them by commenting on their posts regularly.
Apart from influencers, you can also find your brand advocates- your loyal customers who constantly share your posts, publish user-generated content or recommend your products on social media. Your goal is to nurture solid relationships with those people and show them how much you value their loyalty.
Over to You
Even when you invest in a social listening tool, this doesn't mean you can now kick back and relax. Setting short-term goals won't help you achieve the desired goals. Instead, you need to make social media monitoring a significant element of your long-term social media strategy. This way, you will be able to understand the market demands, generate high-quality leads, identify top influencers in your niche, and participate in customer discussions instantly.