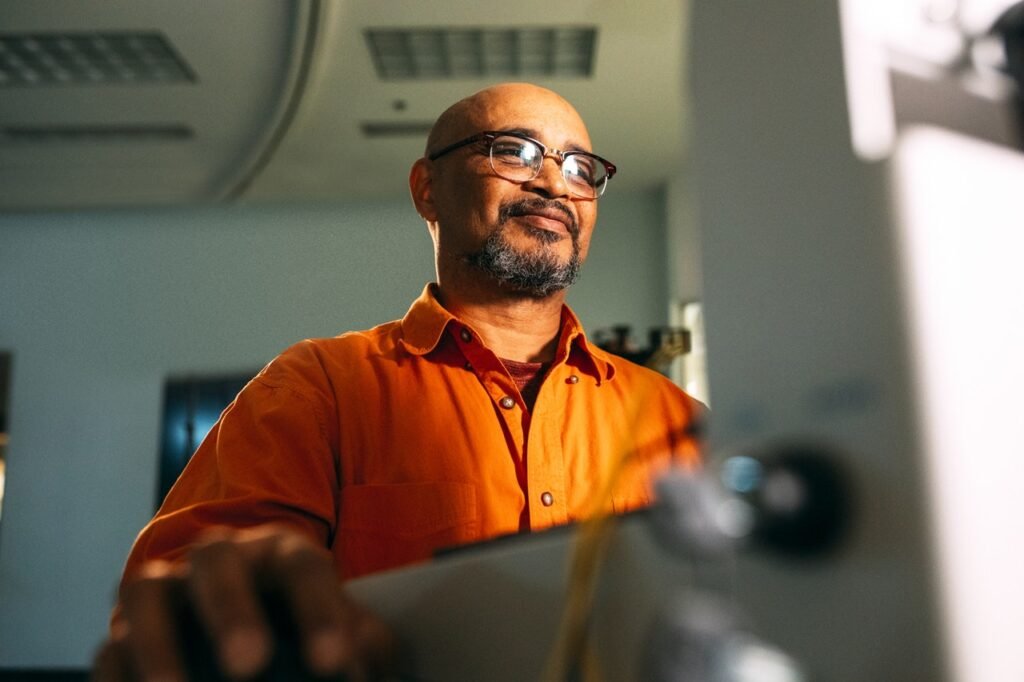 Manufacturing is a fast-paced and often chaotic industry.
To stay ahead of the competition and emerging trends, today's manufacturing businesses need to be well-equipped, informed, and able to access the latest tools.
According to Forbes, around 8 in 10 CEOs believe that mobile technology will be a strategic imperative in improving the efficiency of operations. Already, countless organizations are using mobile apps to communicate more effectively with customers, measure quality and performance in the workplace, and more.
Whether it's CRM software that helps front-of-line workers to provide more contextual experiences for customers or real-time equipment monitoring, mobile apps are becoming a critical part of the manufacturing space. Here are 5 ways they're helping the sector to transform.
Better Employee and Resource Management
Business leaders need to be sure they're getting the best return on investment from all of their assets – including their employees.
Manufacturing companies frequently conduct inspections so they can hold themselves to the highest standards, and 48% of these inspections are made possible via mobile apps.
Smartphone applications make it easier for managers in any environment to monitor employee behavior and productivity levels. Using apps, leaders can assign tasks to specific team members, track someone's location, and even support them with tips sent via instant messaging.
Mobile apps mean that managers can see everything happening inside and outside of a plant, including whatever is going on with shipments, delivery, and machinery.
Improved Health and Safety for Employees
Mobile apps help companies in the manufacturing industry to get more out of their workers. However, these tools can also assist employees in getting the most out of their careers too.
Most manufacturing businesses need to comply with the strictest standards for safety and security compliance. Mobile apps can help to keep employees safe when they're on the production floor, outside of the workplace dealing with clients and more.
Through a mobile app, an employee can conduct immersive quality checks that ensure that they're not exposing themselves to unnecessary danger when fixing a broken machine or dealing with a complex project.
There are even apps available to assess specific risks. For instance, the NIOSH sound level meter app tracks noise exposure metrics to ensure that people working in loud environments aren't causing damage to their hearing.
Companies working with chemicals and dangerous substances can even help their employees by giving them information through the Chemical Safety data sheets app.
Instant Alerts for Machine Malfunctions
A single mistake in a manufacturing plant, or just a few moments of downtime can lead to considerable losses in potential profit and revenue.
In places like the automobile industry, when a production line stops, it's possible for companies to lose thousands while working to get machines up and running again. Fortunately, mobile apps can ensure that the correct engineers and technicians are instantly alerted when equipment goes offline.
The most advanced real-time monitoring services use the Internet of Things, or IoT technology and beacons to track the ongoing performance of critical machinery.
These tools can send reports back to a central database that reads information about the performance of the tools and starts triggers whenever they detect an abnormality or defect.
Mobile app alerts are often built from concepts like the Line Stop and Andon Light System, developed by Sakichi Toyoda, which tracked machine performance and automatically stopped production when issues appeared.
Better CRM and Order Fulfilment
Today, there is nothing more important than customer experience in getting ahead of the competition in any industry. Modern consumers aren't just looking for the best features or the lowest price points anymore.
For manufacturers to maintain consistent and positive relationships with their clients, they need to prove that they can provide them with a fantastic experience.
Through mobile applications, today's manufacturing leaders can access CRM (Customer Relationship Management) data instantly when they're interacting with a potential customer.
This helps to bring context into sales conversations, by ensuring that the business knows which products the client has purchased before, and which issues they might have had in the past.
Using mobile apps, it's even possible to generate quotes for a new client on the spot, without having to go back to the office and send an email. According to research from Forbes, manufacturers can see an increase of 70% in conversion rate just by delivering faster quotes.
Enhanced Auditing and Compliance
As mentioned above, manufacturing is a highly regulated industry. It's important for companies from all backgrounds and of all sizes to be able to track the quality of their products and keep their records up-to-date.
Apps for inspection and inventory management can help with this. For instance, the Warehouse Management and Inspection app covers things like inventory management, record keeping, and tracking shipments.
With mobile apps, it's also possible for teams to make sure they're always backing up the data they need to collect for regulatory purposes. For instance, anyone can easily create a Dropbox account on their smartphone and send files and scanned information to the cloud for safekeeping.
OSHA even has its app for manufacturing, service industries, and warehouse companies who need to make sure they're enforcing the right health and safety regulations.
Process Development and Transformation
Finally, as the manufacturing and development worlds become increasingly competitive, today's business leaders will continuously look for ways to improve the efficiency of their processes.
Fortunately, there are plenty of apps that can assist with this. For instance, companies can download the Efficiency Energy Audit checklist to make sure they're making their plant as environmentally friendly as possible.
For organizations interested in exploring the benefits of lean manufacturing operations, the 5S audit form is available for Android and Apple to walk business leaders through the methodology of 5S organization. There's also a handy auditing checklist you can use to track and assess the performance of your manufacturing facility according to lean management standards.
Bringing Mobile to Manufacturing
Today, it's difficult to ignore the resounding impact that mobile technology has on our lives.
Around the world, countless people rely on their smartphones to help them with both personal and professional tasks, from checking online reviews to sending emails.
The manufacturing industry has experienced countless upgrades as part of the mobile revolution. We can't wait to see what innovations come next.