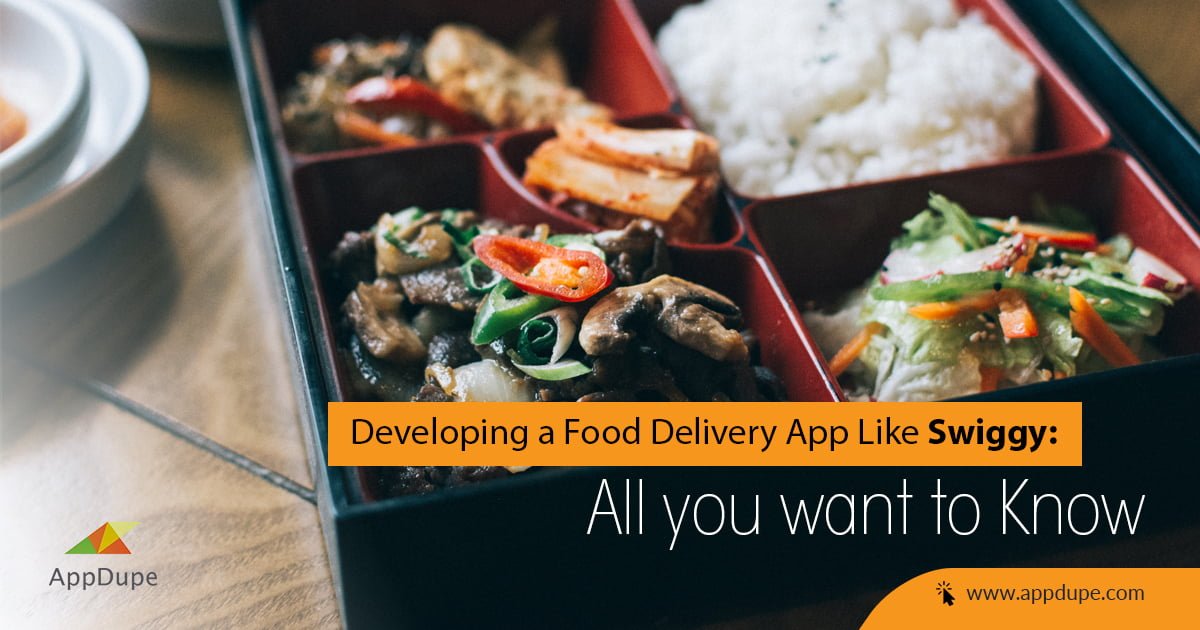 Since the on-demand business came into origination, people became profoundly comforted and are expecting to get their needs satisfied with simple solutions. Also, they are less likely concerned about spending their money to receive their requirements, and as a result, the revenue growth is higher on the business side. Recognizing the demands of people, almost every business, regardless of its size, is trying to provide its service on-demand.
It was reported that one of the on-demand services that succeeded and advanced in the industry is the food delivery services. When UberEATS started a food delivery business in 2015 and succeeded with its strategies, many other applications like Swiggy, Zomato, FoodPanda emerged subsequently. Seeing the growth, many investors began to invest in food delivery apps, and some even started to create clone apps.
And as an entrepreneur, if you are planning to develop a food delivery app or a clone app like Swiggy, then you may take a look at the below-given ways which may help you while developing the application.
Know who are your target audience
Being a customer, you might have enjoyed the food delivery apps' services, but it becomes difficult when you start a business like that and try to gain a customer base. You must know all the aspects of your customer's need. Make sure to be aware of the entire operation flow.
Generally, four apps need to be developed: platform owner; restaurant owners; delivery people; and customers. So, you must concentrate on analyzing or conducting detailed research on your audiences' like, knowing the age group, how much time they spend on applications, and much more. Once you have understood your audiences, you can effectively proceed further,
Plan a business model
Planning a scalable business model will be beneficial. As there already exists successful business models like Swiggy, Zomato, UberEATS, etc. you can deliberately choose one among them, for example, a Swiggy clone app. But if you have a different service strategy, analyze whether it fulfills the current demand of your target audience.
Study your competitors
This is one of the crucial phases in the development since you have to invest a lot more time to make your business stand out in the market. Studying your competitors can help you in the long run. All you have to do is to understand their entire theme, check how they have designed their UX/UI, how app's navigation takes place, how they handle customer reviews, whether there is a subscription service and more. If possible, create a document of these analyses for better decision making.
Choose the right mobile app development company
After all the planning and analyzing, you would have formed a business model in your mind, and
all you have to do now is to find the right developing partner to share your ideas with them. If you have found any developing partner, check their previous works' portfolio, the experience of the company in developing, blogs briefing about on-demand business, etc. And if you find the service standard, then proceed with your ideas. Try AppDupe, a mobile app development company who has in-depth knowledge about on-demand businesses and can provide you food delivery app development services at an affordable price.
Maintain your app and upgrade it often
Your work doesn't end with just creating the application; you have to look over the feedback and must integrate the changes often. In AppDupe, we have a technical support team who will manage your venture's backend operation and will upgrade it regularly as the technology expands.
Hope these five simple ways can add value to your new business. And don't forget to analyze the current market trends to come up with new ideas.