The best way to a person's heart is through a hearty meal a very old yet true saying. Would you like it if you are craving for your meals and you don't get it on time? Ah, I can sense the pain. Thus to make it convenient on a whole for you to get food simply through the tap of a few buttons on your respective smartphone or iPhone devices, solutions such as the food delivery app have entered into the picture.
Here's a brief description of this solution.
Food Delivery Apps – About the App and Significance
Since people, today have an exceptionally busy as well as hectic life it is quite unlikely thus that after a long day of work one would feel the urge to go home, prepare their meals and so on and so forth. Thus to make sure they get a prompt, as well as quick delivery of their meals, solutions such as the food delivery app, have entered the picture.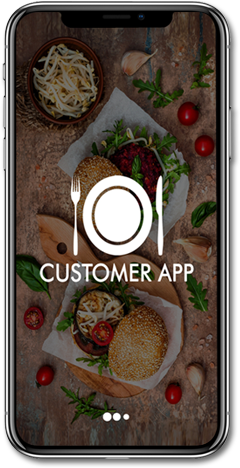 Significant and Impactful Nature of Food Delivery Apps
The food delivery app makes it easy for the industry to provide quick delivery of the customer's favorite meals and help the latter find meals from their favorite restaurants or many different food joints that may be located near their vicinity.
Thanks to the overall easy to operate and use nature of this solution, the food delivery apps have played a significant role in helping the industry achieve the billion-dollar mark.
Statistical Reports Justifying Profitable Nature of Food Delivery Apps
According to reports from Statista, the total revenue that mobile apps helped restaurants generate was close to around 160 million dollars approximately thereby becoming one of the highest-grossing industries especially in terms of sales made through mobile apps on a whole.
Thus, through the overall profitable nature of this solution, it has gone onto capturing the attention of those setting up a new food delivery industry. However, you need to keep a checklist of the must-have ingredients that you would need for the same. This will actually help you build a powerful solution for your industry thereby assisting you in the way to make huge profits along the way.
Critical Contents to Consider While Building a Robust Food Delivery App
Competitor Analysis Is Mandatory
You may have heard this ample number of times but your competitor is your guide to success. No, not joking. This is true. Studying your competitor shall help you greatly make your services unique thereby generating more revenue and capturing more customers. Especially when you are building a food delivery app, make sure to study your competitor thoroughly. This shall go on to support you greatly build and develop a solution that is unique and has the power to attract more customers for you along the way.
Support is Key
You need to remember that the people who use your app aren't that tech-savvy so they may be in a situation where it might be deemed necessary for them to seek help, in other words, support. This may occur in situations like delivery not done on time, quantity is low or food being of poor quality, to name a few. Thus, with a 24*7 support team, you will guarantee that your customers get the best services at all times and thereby make you a reliable name.
Identify the Buying Pattern of Customers
Remember, your customers won't remain your customers if in case the price of your products is stupendously high. Especially when you are in the food delivery segment, make sure you do a thorough study of the pattern your customers follow while buying so that you can make your services one they rely upon when they need food.
Understand Food Pangs Can Take Place Anytime
You need to realize that one may feel the pang of hunger anytime so if your customer orders a meal and doesn't have it delivered on time, you will lose out on a lot of business. Thus, make sure that you have a maximum fleet so that they can provide deliveries to the maximum level altogether.
Include Relevant Features in Your Food Delivery App
Make sure your food delivery app is incorporated with unique qualities and features like a large number of restaurants, multiple payment types, customize meals and so on and so forth to help customers order meals in an overall smooth manner.
Following these points and the checklist that has been provided above, you can be assured your on demand food delivery app will be innovative in nature providing smooth and efficient food delivery services to your customers on a whole. Also, it will ensure you make profits as you could never have even imagined.
Concluding, implement these steps when you go on to develop the solution. It will ensure your customer has their hunger replenished in the best possible manner thereby building a good name for your new business on a whole after all as they say the best way to a person's heart is through their stomach and the meal you make.