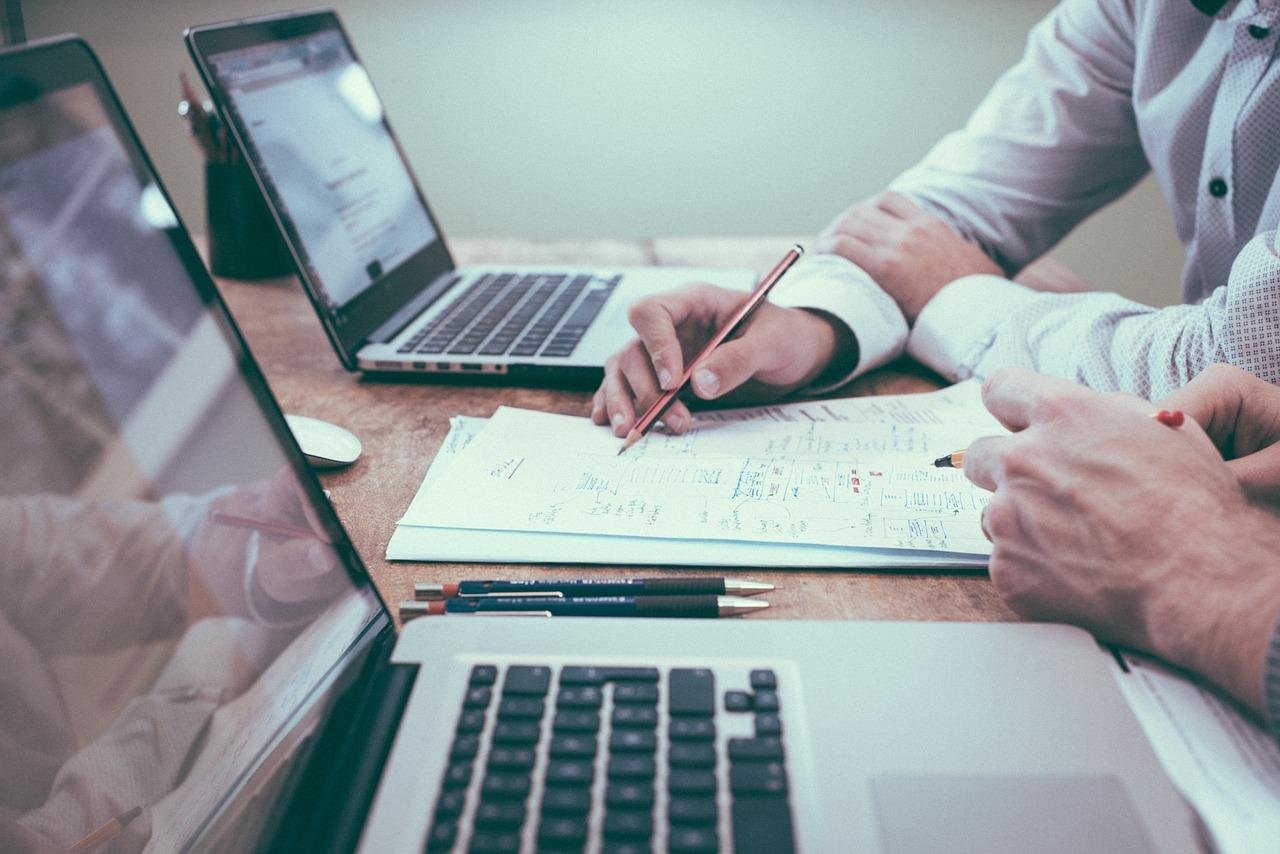 Owning a business is one thing; owning a successful one is another. If you have trouble attracting customers, low sales, and no idea where to start, digital marketing can help you remedy the situation. The following strategies will help you win buyers in a very short time and will not cost you much money.
Judging from the experience of successful cases of Internet promotion, there are 10 main strategies that give better results than others.
Identify Your Ideal Conversion Path
Before building any plans or strategies for your website, it's important to first understand how you want site visitors to engage with your site. If you are following the inbound methodology, the purpose of your site is to provide value to your visitors, which ideally leads to them converting into customers. This is what that path may look like:
Someone has a problem.
They search for answers online.
Your website comes up in search results.
They click on the link to the blog you wrote on that topic and read through it.
They click on the CTA at the bottom of the article leading to a premium content offer and convert on the form.
They become a contact in your system and are now enrolled in a nurture program or sales process (depending on their level of readiness).
They become your customer
Pay Attention to On-Page SEO
Think SEO is dead? Think again. Optimizing your content for search engines is still a valuable and worthwhile practice. Are you making the most of the image alt text? Are you creating internal links to new content? What about meta descriptions? Optimising for on-page SEO doesn't have to take ages, and it could help boost your organic traffic.
Utilize Content Marketing
If you're not marketing your content, then you're essentially throwing away free traffic to your website.
If you want to attract visitors and ultimately turn them into customers, you need to harness one of the most important principles behind success in the organic search rankings space: content marketing. If you're at all serious about attracting new customers to your website, you absolutely must learn content marketing.
Have an Attractive Website
Having a beautiful website that is optimized and easy to navigate is crucial. Along with recommendations from friends and family, an internet search is how most customers will find you.
By searching keywords related to your business, new customers will come across your website. There, they will be able to read a summary of your business, see the pictures and descriptions of your products and services, as well as find any information they will need in order to contact you.
Make sure that important information is easy to find and that it includes everything your customers might need (location, phone number, email, opening hours).
Have Quality Backlinks
In order to drive traffic to your site, you need to rank high in search engines. In order to rank higher in search engines, you need to be an authority in your industry. One way to do that is by acquiring quality backlinks. If websites with high authority link to your site, that gives you more credibility.
Start Blogging
A blog is one of the best-known strategies and is used by those who want to attract customers in an organic manner online and to deliver educational and quality content. Because, when you have a blog you can write posts that answer different questions (from the most basic to the most technical) and that show specific solutions for your audience.
Get Active on Social Media
Promoting your content on social media is another great way to drive traffic to your website.
Social media is a place where sharing is encouraged. Through social media promoting your content may have a wider reach. But we also know that for someone just getting started with social media, it can feel like an overwhelming and daunting task.
If you aren't currently active on social media, we recommend that you first ask yourself questions like: Where do your customers spend their time? What platforms are they most active on? Where do they share and engage content with their networks most often? Where is the largest audience for your industry?
You might also like to read 15 Reasons Why You Should Start Marketing Your Business on Social Media
Consider Paid Advertising
You can quickly drive traffic to your website with paid advertising. With search engines, you can run pay-per-click or retargeting ads. With social media, you can run display ads or sponsored posts.
Your strategy will most likely include a combination of different types of advertising. In fact, according to the 2020 CMO Survey, firms expect social spending to rise by 62% over five years.
Do Promos
We all love promos and discounts. But usually, it is not the 5$ that we save that makes us happy. It is rather a psychological mechanism that is responsible for these feelings. It has been confirmed that the word "free" makes us feel irrational excitement, which stimulates association with positive emotion.
How can you use it in your online store to attract clients? One idea, according to digital marketing specialists, synapsesearch.nz, is to offer clients free shipping. Another way is to distribute discount coupons. You can give them to new clients, so they have a stimulus to make their first purchase.
It is also recommended to acknowledge loyal customers by giving them a special offer such as "buy 2, get third for free" or "second item 30% off." All of these will make your clients feel special and encourage them to shop in your store.
Use Email Marketing
Email marketing is one of the most scalable online marketing strategies. Whether you're sending an email to 10 people or 10,000 people, the effort is roughly the same.
Email marketing can be used to:
In order to run effective email marketing campaigns, you'll want to automate as much of the process as possible while ensuring your emails are both personalized and contextual.
Wrapping Up
Here we have discussed only 10 of the many ways you can connect with potential customers online. There are probably at least as many ways as there are social networks and digital marketing channels. However, just concentrating on a select few and using them well will generate new customer leads and provide significant rewards.