Streamlining your business is one of the best ways to make sure you stay ahead of the competition and grow at a steady clip. The workforce is the most essential part of your business. Without your crew, you can't operate. You have to consider every aspect when deciding on how to streamline your workforce. Below you'll learn what streamlining is and how you can better implement new processes in your workforce.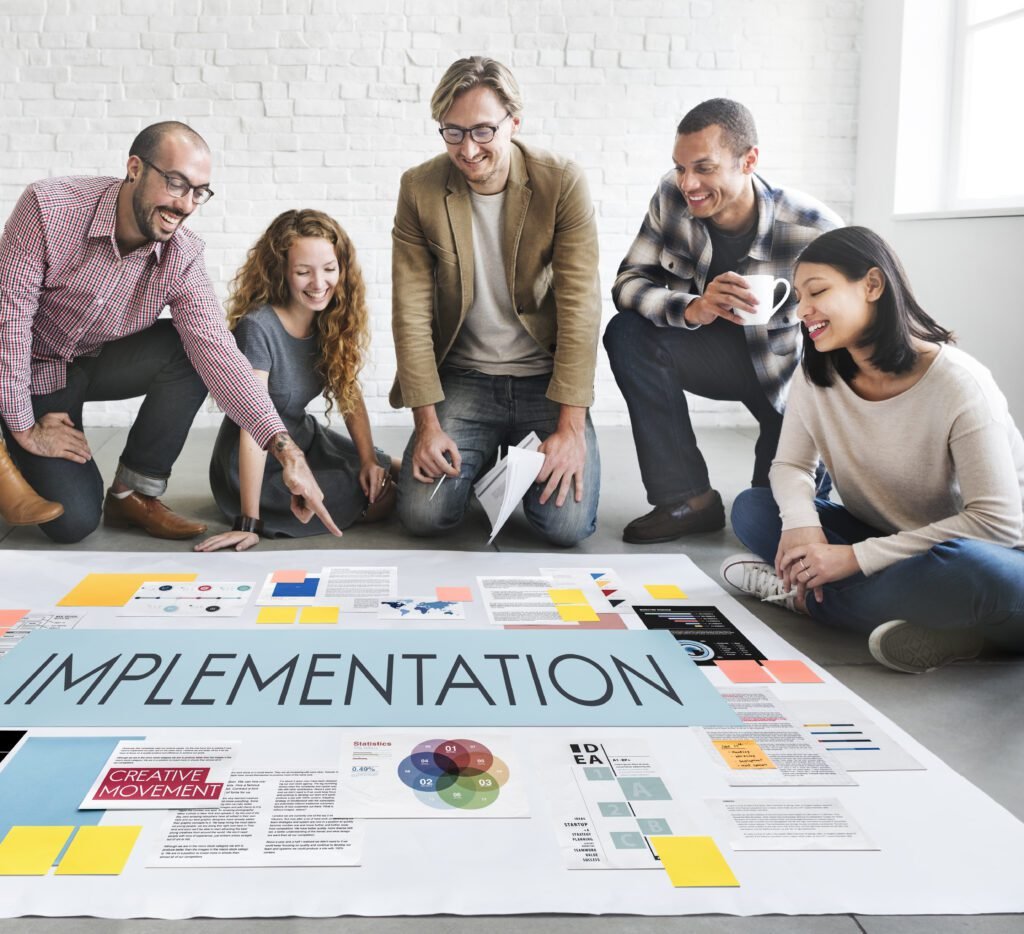 What Is Streamlining?
Streamlining simplifies work-related tasks to improve the overall efficiency of business processes in the organization. This process requires the usage of modern techniques, technologies, and different approaches for it to be complete.
For small and medium-sized companies, streamlining workflows and processes can reduce their development costs and boost their production speed. As the company grows and more members get involved, additional staff to take care of all the different processes within the company can quickly become unsustainable. By streamlining these processes, you can reduce the number of staff you need to employ to take care of your projects' overall management and implementation.
Here are some ways to help your workforce become more efficient and productive:
Track Your Employees' Progress And Performance
Technology is becoming more popular in business these days, and there are many different ways to utilize technology to streamline your workforce. Companies like Revelio Labs have developed The Space Race & Workforce Data so that you can better handle data with regard to your workforce. From hiring to career transitions, you can track the development of your employees easily. By monitoring your workforce performance, you can evaluate which processes are unnecessary and how you can better implement streamlining to improve efficiency.
This eliminates stagnancy in the workforce as you can see who is progressing and how. The process should then help you in deciding whether to move an employee up the ladder, to add more tasks to those who are more capable, or to provide training and development to those lagging behind.
Get Everyone Involved
For new processes to become effective throughout the organization, every employee should be involved. Workforce streamlining only works when leaders and subordinates are involved in the implementing process. Depending on your operating model, you should somehow foresee how these solutions can directly affect your employees.
It would be helpful to gather all your managers before you implement new processes in the organization. Managers know their teams better and can better communicate with their subordinates. It would be best if you asked for their insights as to how they can work efficiently to increase their productivity.
The managers will then convene with their supervisors, and supervisors will relay the message to their subordinates. Once you gather information on your workforce's ideas, you can begin implementing changes and incorporating some of the useful insights you get from them. By doing this, you make them feel they're involved and contributing to the organization's betterment.
Not getting everyone involved is counterproductive as it will only serve to confuse employees on the changes taking place. People need to know where they're going before they can move.
Follow A Timeline For Projects
Following a schedule is essential to optimize and streamline your workforce. It's critical to follow a program to organize time and assignments in the workplace. Leaders can also check which projects are lagging so that they can follow-up on the person in charge of the job and see if help is needed to finish the task. By following a schedule, projects are completed promptly, and problems will be detected and worked on earlier.  
Improve The Communication Process
There's no use following new processes and a timeline for your workforce when there's no proper communication. Communication is a key component in the process of streamlining. Everyone in the organization must meet every few days for project and assignment updates. There should also be open communication between leaders and subordinates in case questions and clarifications are needed. Introducing a streamlined system requires monitoring, especially in the initial stages. Employees should be able to quickly communicate with their superiors for feedback on the new way of doing work.
There are many different team management software applications today that lets you communicate from a single platform. These apps also allow the sharing of files between two people or groups. Leaders can also share and post updates on project completion or key performance indicator achievements in a given period.
Summary
There are times that you need to streamline your workforce to make your company efficient. When you make sure that your workforce is working effectively, you'll grow your business and be on the fast track to success. Understanding your workforce is essential when developing new processes for your organization. For streamlining to be effective, proper communication and involvement of all workforce are critical. Lastly, your team should follow a timeline or schedule for projects and assignments, as one of the goals of streamlining is to get the job done faster.