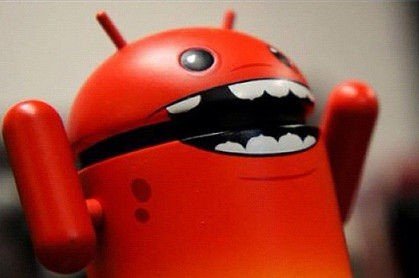 One of the best ways for game developers to monetize games in by adding in-app purchases. Since many of the mobile gamers are students, you don't have to money to afford fancy in-app purchases like PUBG royal pass, or gems in clash of clans.
Well, if you like playing games without restrictions then we have compiled the list of best game hacker apps using which you can do some magical stuff with your favorite games.
Lucky Patcher
Lucky patcher is a wonderful game modding app that widens your gaming fun. Besides hacking games, you can tweak and patch any Android app you want. Lucky patcher gives you superuser permission to your gaming apps. The best part is, you do not need to root your Android phones. However, a rooted device can enjoy more functionality without any restrictions.
HackerBot
Many of the times we are deceived by fake and buggy APK files in search of game hacker app. In that case, we would suggest you make use of HackerBot. It is a reliable app store to find modded games and apps. The application has 2 search engines for this purpose. One is ProFinder and the other is FreeFinder. FreeFinder search engine, as we get an idea from the name itself, is free while ProFinder is paid. You need to sign up for using the ProFinder server.
Cheat Droid
CheatDroid is the tool to cheat android apps. It is the gamer's tool that will take you to the remote and untouched areas of your Android device. Cheat droid has the ability to debug your personalized or self-developed applications and will tell you what information is collected by the apps you are using. Many Android users know this as a cheating app for Android but apart from this functionality, it has a lot more to offer you.
Cheat Engine
With CheatEngine installed, gaming is much more fun than ever before. Hacking gaming apps is just a matter of seconds with the Android Cheat Engine app. Using this app, you can customize any of the Android games and change the values in the game. You can enter any value for coins and money in the game. Plus, you can unlock as many weapons/cars as you want.
Hacking Games Through Private Servers
Well, this is not an app, but a method. We can modify the games of any scale by running them on our private servers. Running the game on our private servers gives us complete control over the data. However, every player on the server can access all the cheats.
Nox Emulator
Nox is basically an Android gaming emulator that enables you to play Android supported games on your Windows or Mac PC. You just need to install this emulator on your PC and enjoy playing your favorite Clash of Clans or PUBG on a bigger screen. You can also remap controls according to your choice, preference, and ease. The emulator comes with some macro functionality tweaking which you can mock GPS locations while playing games like Pokémon Go.
BlueStacks
BlueStacks is a very popular Android emulator that can let you run any Android game on any PC or laptop. This emulator provides you many customization features such as improved performance, lower down the memory usage, reduce CPU usage, and many more such things. You can change the control settings and hack the GPS location. The best part is, it is also possible to root Bluestacks so that you can also take the benefits of rooted Android applications on your PC.
XModgames
Now XMod games are a platform where you can find mod of popular games and apps. All you have to do is install XModgames on your Android phone and start downloading mods of popular games. I one big downside of Xmodgames is it requires a rooted device. Now rooting your smartphone is complicated and there are different methods of rooting different devices. So, if you don't have a rooted device then you should skip this app. On the other hand, if you have a rooted device then this app could be great for downloading modded games.
Related Articles on The Latest Tech News
Best apps for: in app purchase hack Android online games