In the modern digital era, data is a very important aspect if we talk about information. No one wants to lose their data as it can be useful for future use. But you don't have any control over hard drive failure, hacking and human error so you have to take the help of cloud backup services. As the name itself suggest, cloud backup is a type of backup plan used to store information or date in the cloud or remote service instead of the computer itself. It will act as a third party for you. In this tech-savvy world, the concept is also named as an online backup since a third-party service provider typically offers the service.
How Does it Work?
The strategy of online backup is to backup data, which entails forwarding a photocopy of the same data across a proprietary network to an offsite server. Usually, a third-party service provider who charges a fee from the user based on the bandwidth required, volume of users, hosts the service. As it is super convenient, you do not need to have additional hardware for offline backup and it could be run automatically without a manual intervention from backup customers.
Which is Better- Cloud Or Traditional Backup?
Right from remarkable cost savings, quicker recovery times to 100% assured backup, cloud computing is quite beneficial for both storages as well as disaster recovery. Given below are a few grave problems, which you can experience with traditional backup and the advantages cloud backup services, which works quickly to eradicate them.
Problems Found With Traditional Backup:
Most traditional backups are prone to error in addition to frequent functional failures
Moreover, chances are also more for getting hardware or software incompatibilities
Another added disadvantage is time-consuming recovery and restoration posed by traditional backups
More than that, it is possible to do a traditional backup without storage facilities, which are not just inconvenient, yet also increases the expenses associated with the production environment
Benefits of Cloud Backup:
Since a third-party service provider is going to provide this kind of backup, the overall costs are significantly less. Therefore, there are only fewer servers' maintenance and less manual functions that in turn lead to eradicating hardware dependencies largely.
The most interesting thing about cloud backup is recovery time objective, as it will minimize the recovery time largely. Therefore, you need just a few minutes or a few hours to recover the data.
As the server environment is completely synchronized, you can back up the data in a foolproof way.
Cloud computing is also great for disaster recovery
The natural trigger of cloud computing is a quicker online backup
Why Do You Need To Use A Cloud Backup Service?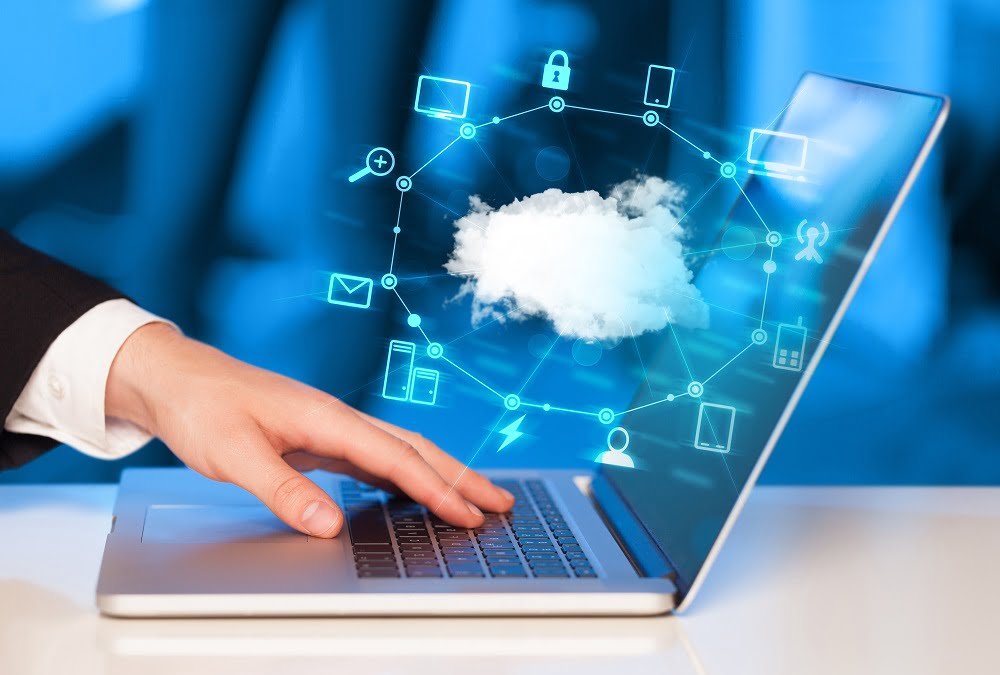 Inexpensive Backup – The foremost benefit of a cloud-based solution is cost. As you do not need to buy any storage equipment, you can make real savings. Vendors have different kinds of subscription with various prices depending on features you need. You must pay only for your required features.
Ease Of Use – The software is very simple to install and use. All you need to do is just install the software once and then, the data is backed up online automatically.
Service Accessibility: The cloud-based backup service is available to you as long as you have the internet connection.
Security: Of course, security is a major concern while letting a third party handle your data. But, in the case of cloud backup, you will get the option of encrypting your own data before you make the backup.
Multi-Platform Support: Though windows are the dominant operating system, there are also Apple and Linux users. Now, most vendors offer support for many operating systems together with browser-based interfaces in order to support all platform in one way.
After reading this article you must have understood that saving your data somewhere else is also important so you should take the help of cloud backup services. They provide very quick solutions for your needs with affordable cost. Therefore, cloud backup is a viable option. Feel free to move towards the cloud if you need the most