A high performing cable is what you need to be owning or planning to buy as at now. This is because if the faster generation or newer technology that needs faster communication between offices. You don't have to take a risk job of lagging behind because that will mean that your business will also lag behind. Push ahead and plan on replacing all your cables with any of the ones that we have brought for you below and start a life of success and profits. You can share files faster and even do your printing in just a matter of seconds. Picking out a good Ethernet cable is actually fairly easy once you know what you need. Plenty of network cables offer high-speed data transmission across decent lengths, so you'll be easily able to get an affordable cable that will get the job done, whether you plan to wire up your home for future Internet speeds or just need to get a cable from your router to a device situated a couple of feet away.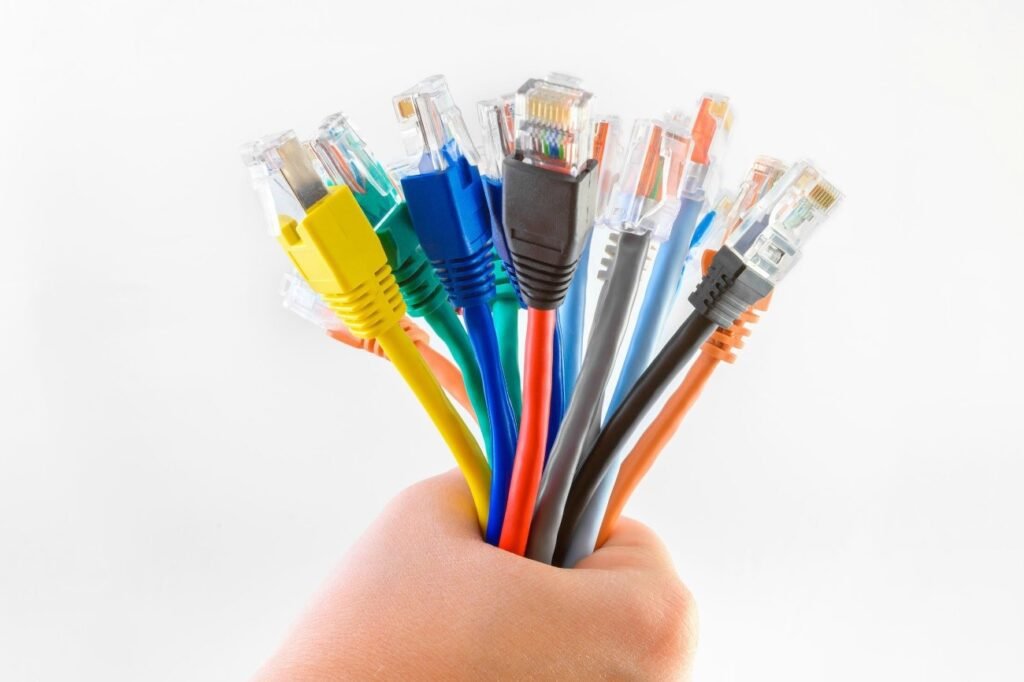 In most cases, you'll have your pick between flat and round cables. While you're not likely to experience much difference between them, flat cables can be useful for long connections that will be visible in your household. This is because flat cables can more easily hide under carpeting, make tight turns around corners, and mount flush against walls. Round cables may benefit from their extra thickness, and if you're not planning to clip your cables to walls, round Ethernet cables may have a better aesthetic sense twisting will be less evident than it would on flat cables. It's also worth noting that whatever your application, your speeds will be limited by whichever device has the slowest speeds. If you have a 10Gbps router and get a CAT 6 cable but the Ethernet port on your computer can only handle 1 Gbps, then your speeds will be maxed out at 1Gbps. However, because the price of CAT 6 cables isn't substantial, you can safely pick either. Now that we have all that covered, here are our picks for the best Ethernet cables that meet a variety of needs.
Top Six Best Cat 6 Ethernet Cables
Shireen DC-2021 CAT6 1000ft Ethernet Cable, Outdoor Shielded FTP
Shireen's CAT6 Cable is a high-quality outdoor Foil Twisted Pair CAT6 cable. It features 4 twisted pairs of 23 AWG wire with Al foil shielding and drains wire. Excellent for use in all of your outdoor applications of networking, data transfer, and phone lines, etc. Shireen Cables is more durable and longer-lasting than other Tough Cables, Shireen's outdoor rated Cat6 Ethernet cable. This is a highly strong Ethernet cable designed for placement together with a point to point networking items such as Ubiquity and other microwave radio equipment. Shireen is preferred by WISPs over standard Tough Cable due to increased durability and longevity in harsh environments. This cable is a high-quality outdoor Foil Twisted Pair CAT 6 cable. It features 4 twisted pairs of 23 AWG wire with Aluminum-Mylar foil shielding and drains wire. It supports 10/100/1000Mbps.
The next bit of consideration is what category of cable you need, denoted with "CAT" followed by a number. While there are plenty of categories, there's little reason to go below a CAT 6 cable, and you can affordably go if you need it. CAT 6 Ethernet cables can offer 10 GBPS speeds at lengths of 164 feet. If you need to go longer than that while maintaining such high speeds, you can bump up to a CAT 6a. But, that use case will most likely be useful for creating a home network to transfer files between machines, as your typical home Internet connection is far from 10 GBPS speeds. If you're installing permanent wiring in the walls of your house or anywhere else, you may benefit from using CAT 6 cables, as they'll be more ready for future Internet speeds.
Ethernet Cable CAT6
This is a cable that has been made for better use with any server or even network rooms when you want to plug in between the patch panels. Remember that we are not saying that they cannot be used for any other purposes, they will work well and better for instance in the connection of a cable to a router. Buy it today and start enjoying its better use more often than the cables that you have.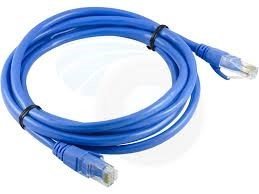 Mediabridge Cat6 Ethernet Patch Cable
They are unique cables that have been designed with a PVC jacket that engulfs it for durability purposes. It is a cable that is able to handle a high bandwidth that can reach up to 550 MHz hence you are sure that you are going to get a faster data transfer than never before. The cable is one that is looked for by many people that want to carry out an office or home computer connections, don't miss out.
Ethernet Cable Cat6 Flat White with Clips
The cable that we are bringing you has been made to allow you to have an exceptional performance whether you are using it in your office or even home connections. Signal loses are rated to below and that is why it is able to support up to 250 MHz and if you want to use it for a faster Ethernet connection, then you need not move anywhere because you are in the right place.
Cable Matters Cat6 Snagless Ethernet Patch Cable
The cables that are here are able to provide you with a chance of future-proofing your network to run up to 10GB of Ethernet. In other words, this cable is able to support any backward support of any faster existing faster network. Buy it and wire your computer peripherals because a wired network is always secure than using a wireless network.
AmazonBasics RJ45 Cat-6 Ethernet Patch Cable
This is a cable that has been given the go-ahead to be used in connecting all your computers to all other network components when you have set up a wired LAN. It is a cable that you don't need to worry about doing any installation in your devices so that it works because it has been made with universal connectivity. Be confident in your information g sharing by making us be your number one cable. You will never have an easier time spending out your shared files like what we have offered you above.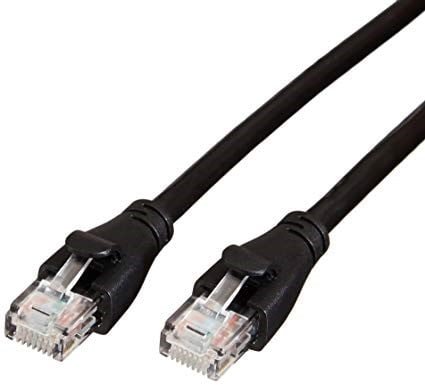 These are fast cables and once you have connected them, you don't have to be worried about anything because they are going to ensure that you are well taken care of. All our cables ensure that your data is transported at faster speeds of at least up to 1000 Mbps.
Read also Pre-Terminated Cabling System – Boon or Bane for Data Centers