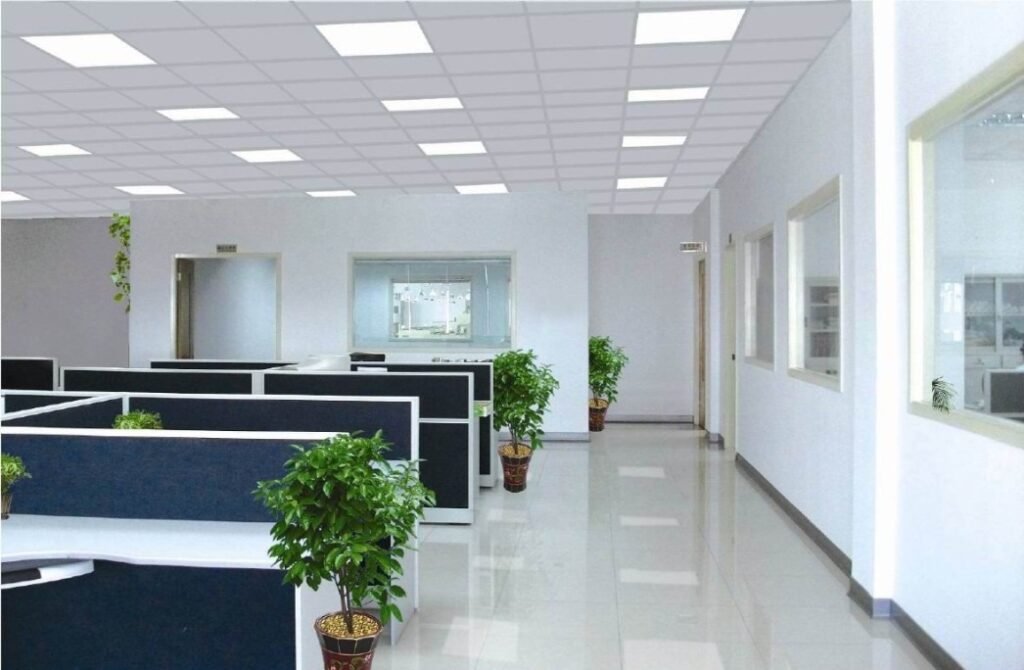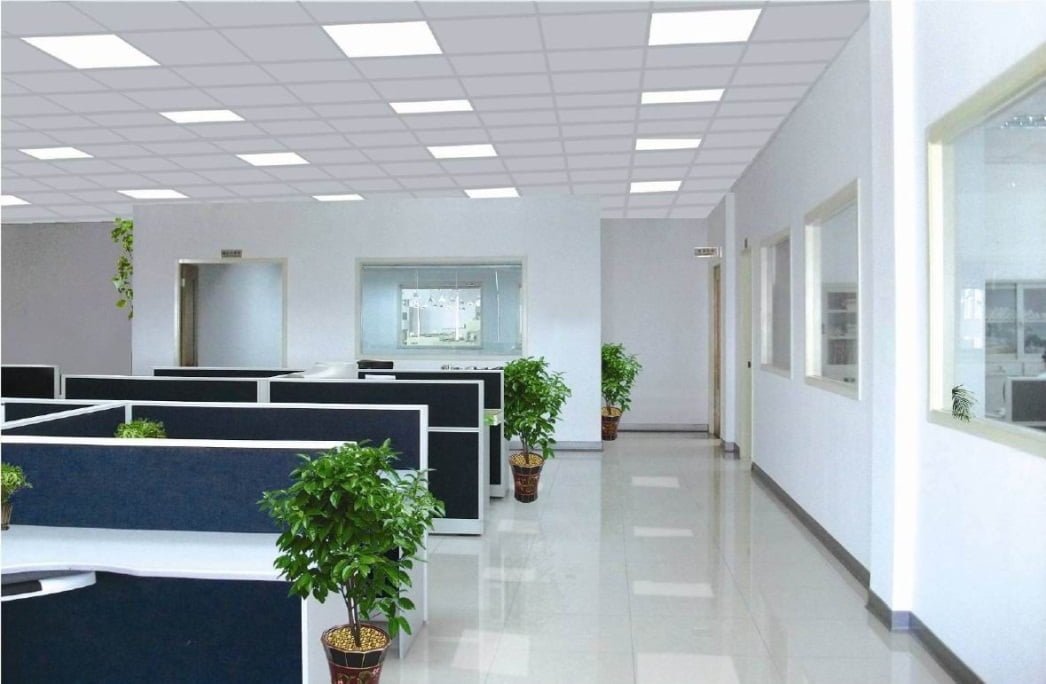 You might have heard about various led lights but LED panel light being the most advanced led technology and despite being fairly new to the market are gaining quite traction among lighting contractors.
The reason is its notably slim design and exceptionally sleek features majorly designed to replace traditional fluorescent fixtures in commercial and regular settings.
It's one of the best lighting options for indoor setups and has a lot of advantages over conventional lighting fixtures. Led panels offer flexible designs, better illumination, good quality of material, longer lifespan and durability.
So most modernly designed suburban and industrial areas today utilise LED panel lights. Not only are these panels famous for their improved aesthetic, but also for their luminous efficacy. The way the panels are built means that light is more uniformly dispersed in the room. In addition, they are very energy efficient.
They are designed in various shapes and sizes according to the aesthetic requirements of your setup as the V cut technology allows the LED lights which are embedded inside the panel to mold into various shapes and sizes with convenience.
What makes them different from troffer lights?
LED panels have a sleek profile unlike the troffers which are rectangular lighting fixtures designed for a modular dropped ceiling. These panels can fix into shallow ceilings without occupying much space and have uniform light output, various colour options and zero flickering.
Acrylic panels have a bigger advantage over other lighting fixtures. They last over a span of 18 years assuming their usage around 8 hours per day. They require more space for installation.
Applications of LED panels
LED panel lights can be used in multiple settings and the possibilities are endless.
Few of the places where their usage is quite evident and successful are:
Restaurants
In restaurants panel lights are used mostly on counter tops and for general visual ambience as the main focus is to make the place appear comfortable and inviting. To set the ambience dim lighting or different colour lighting is used which is possible due to panel lights.
Backlighting
Customisable and quite lightweight led panels are so easy to carry around hence they benefit the film industry in several ways. To set themes for different frames and to add scenic sense in a film the use of panel lights has been quite feasible; they serve the purpose of backlighting.
Exhibitions
Led flat panel light has quite a profile when it comes to advertising and display of different products. As these panels are swappable and easy to transport many brands use these panels in order to advertise their products for a certain amount of time.
Illuminated floors
Nowadays , different restaurants, conventional or exhibition centres use led panels to make ramps or illuminated floors as a part of their interior setup for various events or just to enhance the ambiance. These were restricted to dance floors a while back but now with the increasing use this application has become a trend.
Types
Available in different shapes and sizes from rectangular to circular;the design is sorted according to the wider range of its application. They are mainly available as edge lit panels or back lit panels.
Edge lit panels can be improvised and used on surface tops, under cabinet lighting, backlighting etc as the V cut technology allows the acrylic sheet to be designed according to the customer's requirement.
Whereas the back lit panels are available in larger sizes with a fixed shape used mainly in commercial setups such as offices, schools, hospitals, gymnasium, shopping centres etc.
Advantages
The use of panel lights offer a wide range of advantages due to their structural design as it is made up of aluminium frame which puts off light leakage and provides heat dissipation.
Second layer is the guide plate which houses the led and the third layer is the diffuser which enhances the distribution of bright uniform light.
There is a reflector plate present behind the led guide plate so manufacturers use this to their advantage by combining the point and line design feature to constantly improve the functionality of this fixture.
Impurities are added in order to get various colours as the free electrons are available.
LEDs themselves have remarkably longer life spans. These panels have a functional life of around 25 years so their usage has better prospects when it comes to power savings and reduced electrical cost all over.
LED panels have proven to be that successful innovation in this era which offers several advantages as they are easy on eyes with customisable colour temperatures. The structure is also shock resistant and compatible with fluctuating temperatures while reserving their functionality. This certainly benefits their installation in places which are prone to harsh weather or where corrosive material is present; such places where maintenance is not easy.
Due to their carefully crafted circuit plan they can be used in places with voltage issues that affect the functionality of traditional lighting fixtures.
You might also want to read Why Led Is the Future of Lighting