2020 saw the rise in the use of LED lights in farming, hospitals, and other industrial lighting needs. Despite the emergence of other smart lighting technologies, research shows that the upward trajectory in LED lighting will persist. Reason?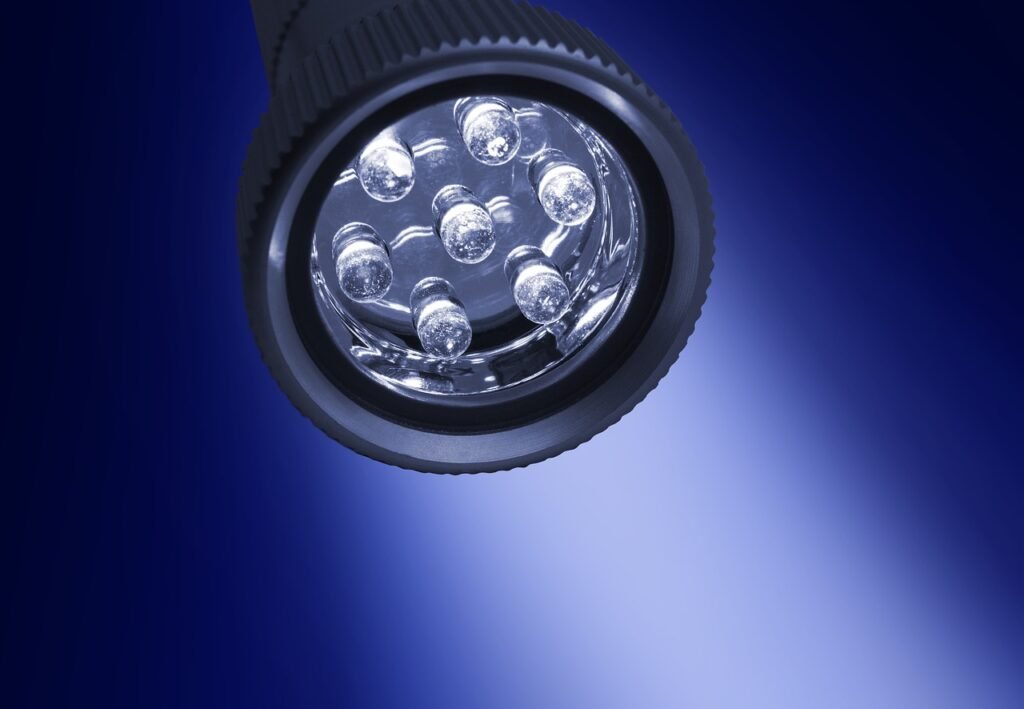 For a long time, lighting constituted a large share of industrial expenses. The search for lower costs in lighting initiated the birth of LED smart lighting technology. This comes with other benefits such as improved control while addressing health concerns.
This article takes a deep dive into why these traits mean a brighter future with LED lighting. What's more? Read on.
Reduce Costs
The emergence of LED lighting has seen homes and industries reduce electric expenses by 90%. As smart lighting technology, you can integrate the lights with other devices. You can achieve the connection through sensors.
The sensors enable the system to monitor the power consumption of the connected devices. Consequently, it can autonomously lower the power consumption of the devices in the circuit. Whenever a device is not in operation, the system shuts it down.
The ability to turn off devices, not in use means you don't have to waste energy. Consequently, you can minimize costs that would otherwise result from expenditure on unutilized energy.
Besides, many firms have confirmed that LED lights have a longer operational life. For example, if you use a typical LED bulb for 10 hours a day, it will last approximately 14 years before it loses its operative strength.
Therefore, you don't have to incur costs that would result from frequent repairs and replacement of worn-out bulbs.
More Control at the Fingertips
Smart lighting technology has made it possible to monitor and control a variety of light sources from a remote place. This is possible due to the rise of IoT (Internet of Things). Here's the magic that happens in the background:
Simply put, IoT embeds physical things with sensors and other remote-connecting technologies to exchange data. With LED, physical things include electronic devices like smartphones, speakers, motion sensors, and thermostats.
The devices communicate through IP (internet protocol) addresses. Therefore, personalization of use and remote access to your lighting system is possible. The sensors enable the lighting system to gather data and submit to an IoT platform hosted in the clouds or on-premises.
The remote hosting means your control device can access the data from another part of the globe. For example, you can then use your mobile phone to control your home lighting while in a distant place.
This technology is relevant for the future because of two reasons. First, going forward, you can have more confidence in the CCTV system of premises and firms due to improved control. Secondly, you can manage and optimize the lighting systems of various destinations.
Address Health Concerns
LED smart lighting helps solve security concerns that come with hearing problems.
Since, with smart lighting technology you have control of the lighting system in a building, you can access other smart devices like alarms, smart kitchen equipment, and bells. Using the lighting system, the deaf can monitor the ringing of bells and alarms through a signal in the customized lights.
In case of emergencies, they can take a calculated move in an appropriate direction. For example, an accident occurs leading to an electricity blackout. Since most LEDs possess spare energy through power-over-ethernet (PoE) batteries, they can sustain your lighting during sudden emergencies.
Besides, you can trace the deaf mentally-ill persons by tracking their locations using LED lighting technology. Therefore, you can ensure they don't end up in danger zones such as hot kitchen devices.
Read also about 3 Benefits Of Using Led Outdoor Flood Light Bulbs
Conclusion
LED smart lighting technology holds the future of lighting. This is because you can drastically reduce operative costs while minimizing health hazards.
Most importantly, having control of the lighting system means you can have more confidence in property surveillance. The scalability of the LED lighting makes them the best fit for future lighting.