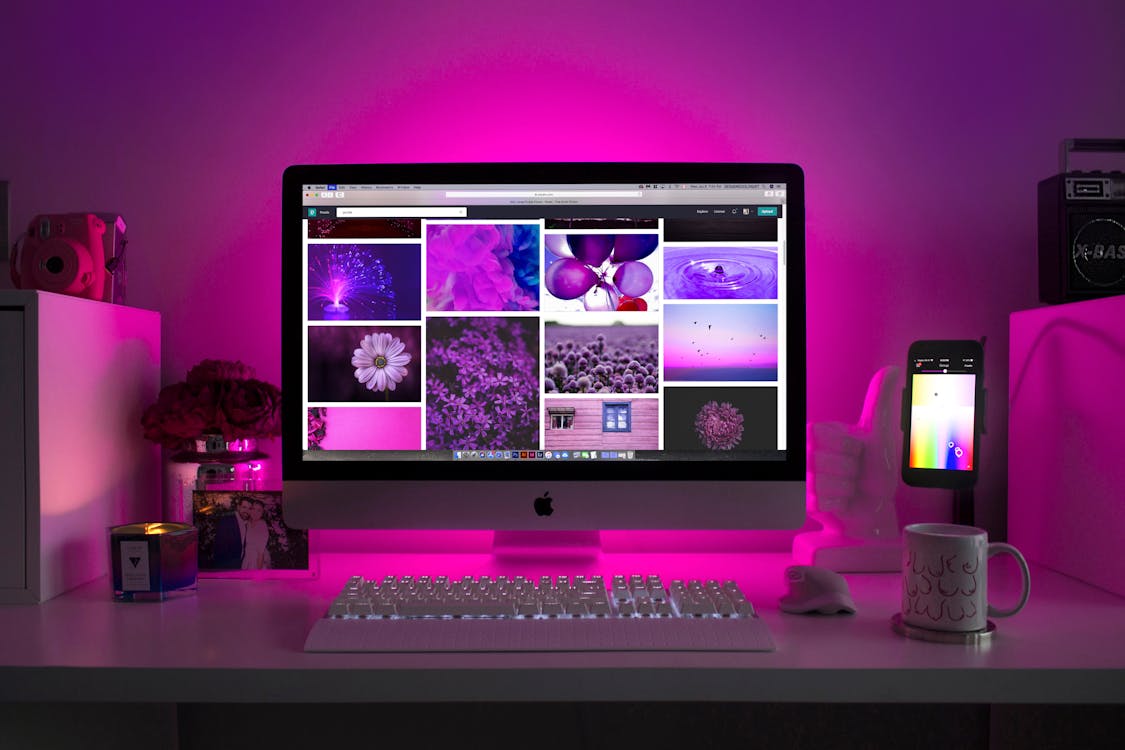 There was a time when all people talked about was the importance of having a website whether it worked properly or not. But now, things have changed and now, you can't just have any ordinary website, in fact, you are supposed to have a responsive one that comes with the best layout and the best design.
Speaking of which, today we are here to talk about the importance of responsive website design and why you should start working on one right now. For those who don't know, responsive web design is the one that loads on all types of devices seamlessly. It's a given fact that mobile searches now outnumber computer and laptop queries and this is the base reason that explains why you should have a responsive website.
According to statistics, 80% of people turn to their mobile phones when they want some information on a particular topic or when they have some queries. It's justified because instead of turning on the PC and waiting, people prefer using their phones that are right in their hands.
Other than all of this, here are some of the most important reasons why you should use a responsive website design;
1-Meeting User Standards
At the end of the day, it's all about your user's satisfaction and his demands. Your business, all of your efforts and your website is totally useless if your users aren't happy with you. This is why you are supposed to have a responsive website design. You can't expect your business to grow if you aren't making any investment in it. Hereby "investment", we are again referring you to the fact that you are supposed to make your website accessible and usable on all devices and platforms.
2-The Increase In The Use Of Mobile Devices
The second important reason is the fact that the number of mobile users is increasing with each passing day. This is just what we told you earlier at the beginning of the article that mobile users are growing and you have to cope with them and their requirements if you want to survive in the market. In the upcoming few years, every single person on this planet will have a smartphone which is why the sooner you opt for responsive website design, the better it will be.
3-Google Loves Responsive Websites
Whether it's an eCommerce store Shopify, eBay or Prestashop that you are running or some blog, it's quite obvious that you'd want to come on top of the search engine, rank wise. Well if that's the case then know that Google made some changes in its algorithm and now only the responsive websites will rank high. This reason if alone enough for you to understand why you need to make your website accessible and usable for your mobile users. You can't just impress Google with your content and your visuals etc, in fact, responsiveness is the very first thing you have to worry about and you can't overlook it. 
4-Responsive Sites Load Faster
We are living in a tech world at the moment and here, the slow and steady will never win the race. In simpler words, all we are trying to point out here is that your site's speed matters a lot. You need to understand that people don't have the kind of time to wait for your site to load. They need faster loading web pages and that's where having a responsive site comes in handy. If you compare both, you'll see that responsive websites load faster as compared to the ones that are only built for the desktop. The longer people have to wait for your website to load, the more will be the chances that their attention will be diverted and they won't ever visit your site again.
5-Higher Conversion Rate
According to research, 72% of people are likely to return to a website that offers a great mobile-friendly experience. Not only this, in fact, people who are really impressed with a site, they even recommend it to others (friends and family). In a nutshell, a whole circle is formed just because of your responsive website and due to this circle, your conversion rate increases. It's obvious that when your visitors will increase in number and when you'll provide them a seamless experience on your site, they'll turn into your customers. All you need to do to make this happen is to focus on your site's experience!
These are some of the important reasons that we think are enough to explain the importance of having a responsive web design. Just ensure the responsiveness, stay consistent with your effort, keep posting quality content and then see the results on your own.