Roku Ultra is the ultimate streaming media player, fully loaded with all of our best features. Enjoy powerful, smooth streaming with channels that launch in a snap and our best wireless, now with up to 50% more range. Watch in extraordinary Dolby Vision® HDR picture and experience 3D Dolby Atmos® sound when you pair it with a compatible sound system. Watch the most popular channels, plus cast music, podcasts, and more with Bluetooth® and Spotify Connect. The included Roku voice remote has controls for your TV, personal shortcuts, and headphones for private listening—it even has a lost remote finder. Roku Ultra is perfect for cord-cutters and people who love to stream.
Share videos, photos, and music from your Apple device using AirPlay.
Power & Performance: Roku Ultra is our fastest and most powerful player ever; loaded with a new and improved quad-core processor, you'll enjoy channels that launch in a snap and a responsive interface—it's great for cutting cable and people who love to stream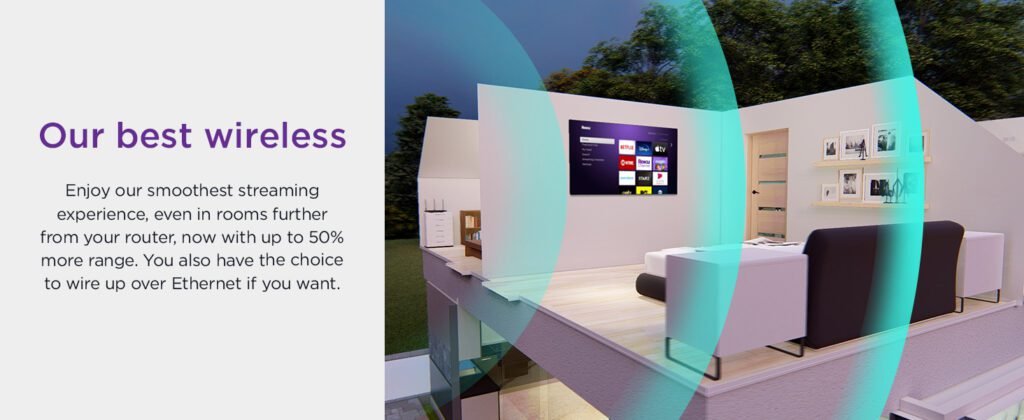 Our best wireless: Enjoy our smoothest TV streaming experience, even in rooms further from your router, now with up to 50% more range—you also have the choice to wire up over Ethernet if you want
Cinematic streaming: The centerpiece of any home theater, experience spectacular color, contrast, and brightness with Dolby Vision on compatible TVs. Plus, hear three-dimensional audio that soars above and around you with a Dolby Atmos compatible sound system.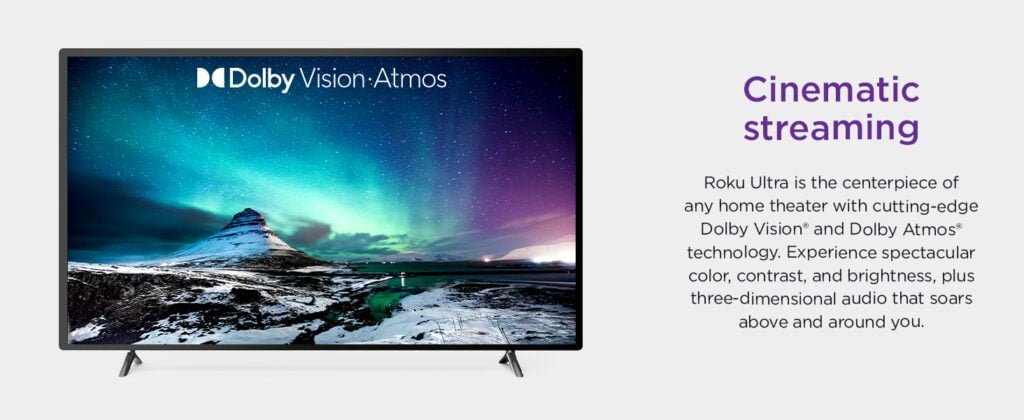 Take control of your TV: Use your voice to set personal shortcuts for one-touch control, search across channels, turn captions on, and more with the Roku voice remote—plus, control your TV and enjoy private listening with the included headphones
Lost remote finder: Simply press the button on your streaming device and your Roku remote will play a sound so you can quickly find it
Bluetooth streaming: Cast your favorite music, podcasts, and more to your TV with a connected Bluetooth streaming device
USB port: Plug in your external hard drive to share your personal videos and photos on the big screen
Endless entertainment: Stream what you love, including free TV, live news, sports, and 500,000+ movies and TV episodes across thousands of free and paid channels
You might also like to read about the 10 Latest Streaming Devices