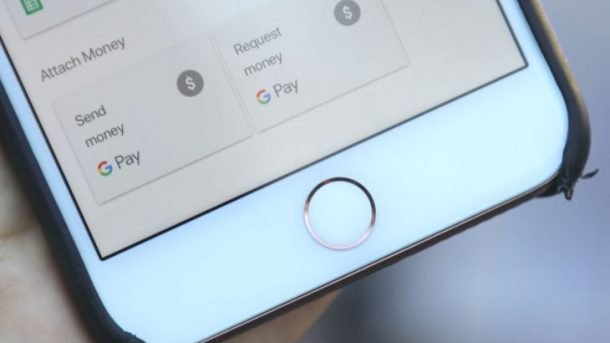 The good news is that Google launches a latest update, the Google update is for Gmail app for ios. Google introduces two important new features, which is support for "Google pay and snooze feature available on the Gmail app for ios". The ios user can use Google pay and snooze massage in their Gmail app.
The snooze button is useful for snooze message, allow Gmail users to choose to snooze emails which can be turn off later. The snooze message produces some sound effect as a reminder. Which the user can use that feature according to their self, to turn on or turn off.
Some introduction for ios [Apple]
iOS is a mobile operating system which stands for iPhone OS which is developed by Apple. According to popularity, iOS is the second most popular mobile operating system. iOS device launches almost 12 version with latest updates and launches some new variety like iPad and iPod touch.
For iOS updates, they released through the iTunes software. A USB associate to iTunes was no longer needed to turn on iOS devices: through Apple's iCloud service, data can be synchronized automatically and wirelessly.
Apple's app store contains more than 2.2 million application and 1 million for iPads. Apps are downloaded more than 130 billion times. The iOS is based on direct manipulation user interface. Because of which it gets more user's satisfaction.
Looks of Gmail app for the iOS device
In iOS device, Gmail app takes full advantages of iPhone x with a large display. In previously, iPhone did not look very good only show black in color because of large black bar display show at the top and bottom of the screen.
In currently, it looks better without any black bar and that moment there is a lot of improvement on the display. If you show your inbox it will look large reading capacity with additional email and be composing email facility.
#1. Let's send and request money for iOS by Google Pay
Finally, Google's Gmail app introducing the ability to send and request money for iOS user. And the Google Pay is powered by Google. If you use message app on your iOS device then you can start to send money to any message contact freely with Google pay.
Google pay is free to use, so you can directly send money to anyone with the help of email address. Google pay means money transaction through the Gmail app.
Follow the rules for set up:
Now you install the Google pay send app on your iPhone device. Then start the next process.
1 Step: The next step following after the installation process
Open the message.
At the bottom, tap on the "App store icon" which looks like "A".
Next tap on "Visit store".
In the store, search for "Google pay send".
Then tap on it.
After install, tap "Open"> "Sign in".
Sign in with "Google account".
2 Step: Google pay send for message
Open the message.
At the bottom, tap on the "App store icon" which looks like "A".
Scroll at the bottom and tap the "Three dots".
At the top of screen tap "Edit".
Switch to "Google pay send" then tap on "Done" option.
3 Step: For Google pay send money
Tap the "Google pay send".
Tap on "Enter an amount".
You can enter the money you want.
Choose the "Payment" option like a credit card, debit card then tap "Edit".
Tap to "Attach money" and open the message.
Tap to "Transfer money".
After that, you want to claim your money.
#2. Way to snooze emails in Gmail app
Go to mail inbox homepage screen and launched the Gmail app and choose the email you want to snooze.
At the top left corner of the screen, tap on the three dots button and select the snooze from the option.
If you select the snooze button after that six option will appear on the screen.
Later today.
Tomorrow.
Next week.
Next weekend.
Someday.
Date/Time.
You can select your option which you want to use for the snooze. If you apply on an email, that desired email will remain hidden.
Conclusion:
The Google pay and snooze feature available on Gmail app for ios device. Google pay is an online money transaction. You can pay money to anyone through the single email address using the Gmail app. You can send and receive money attachment in Gmail app. You can get a snooze message through the help of the snooze button.