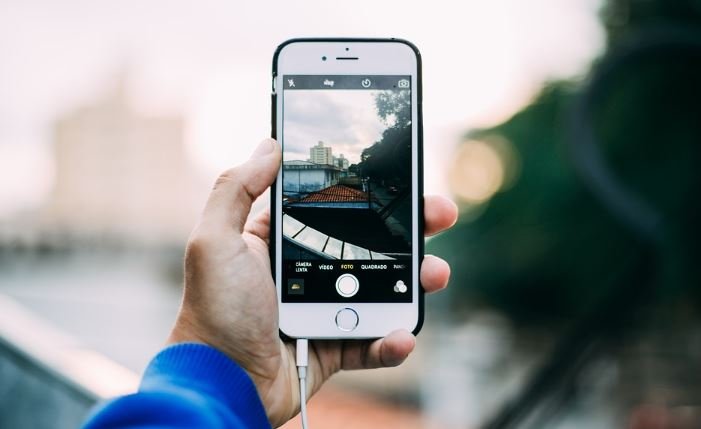 How many times have you wished that you could record your gaming conquests and actually share it all with people?
Too many, I am sure. No iPhone user has been able to do this so far because the option wasn't available for us to use.
Well, the good news is that now with the arrival of ios11, all iPhone users have the liberty of screen recording on their hands. You can record anything and everything happening on your phone screen and save it as a normal video.
Many users would think, why do we even need something like screen recording? Some of us might not feel the need for this new feature at all but it actually has uses that could make life much easier for most iPhone users.
Where can you use screen recording?
Screen recording is a feature that you can use to record endless videos, given that you have that much space on your phone.
The next time if your dad asks for any help with a feature on his phone not working, just send him a video of it which has been screen recording. This is like a quick fix for small problems like this one.
People nowadays have been using screen recording to actually help other people with phone problems or bugs. You might as well open up a technical YouTube channel if you know phones well. Screen recording will eliminate costs.
This way, you can experiment with screen recording in numerous ways and actually get creative with it.
How to do screen recording?
iPhone screen recording might seem tricky but it is actually not. It is the easiest thing to do.
The first simple step to accomplish this task is to get a screen recording app. The app, whichever you download, will give you options to record videos in various qualities and other video related options as well.
Once you have the app, just follow this procedure:
Set up your phone
Even though the iPhone has this new feature for screen recording, they are still not set up to start it immediately. You will have to change a certain set of things in the control panel to get your phone equipped to do it.
Open your settings and go to control center, where you will find the option for screen recording. Tap that and you will have access to this feature instantly. Now, you can proceed further.
Start recording
Now you have access for recording, you can start by swiping up the bottom edge of your phone. Once you swipe up, you will see a circular button at the bottom. On pressing that, the screen recording options will open up.
To start, press deeply on the circular button visible on the screen. Make sure it shows that the microphone is on, right under the screen recording options. This means that the built-in microphone will record the audio.
It's up to you to use an external microphone for your iPhone if you wish to. You will get a three-second count down before you can start the recording. Once it starts, you can get on with your video.
You can stop the video once you are done by clicking on the timer bar that is visible in red in the left-hand top corner of the phone.
Useful tips for a good video
There are a lot of things that you will have to take care of before you start screen recording.
This list of things might interrupt you while you are recording. If you want a professional video with no clutter, these tips will surely come in handy.
Check that you have enough space in your phone for saving the video. If you don't, then free up some space because the video might shut off in the middle without enough space. No one wants that to happen.
If you are recording something for let's say for your YouTube channel, you would want a clean phone to be visible. You wouldn't want extra apps showing in the background. So, clean up the extra things.
If you want audio in your video, then make sure that media volume is on in your phone and that it is not on mute.
Make sure your phone is on silent while you are recording or you can switch to the do not disturb mode as well. This way no notification sounds or any other notifications itself will pop up.
The worst thing that can happen while recording a screen is the orientation changing in between.You surely don't want that. Think of the orientation before hand and choose the one which you want. Lock it before recording to get a good quality video.
Wrap Up
Screen recording on an iPhone is as easy as anything else you would do on your phone. Just follow the steps and you will have a good video with you, no matter for what purpose.
Follow this guide properly to enjoy more with your screen recording.Hope you guys found this post helpful.