Huawei announced EMUI 9.0, the next major update to the Android-based operating system (OS) from Huawei. As one of the first Android Pie-based custom systems, EMUI 9.0 offers a premium user experience that is underpinned by an intuitive interface and rich features.
Here's how you can update to Android 9.0 Pie-based EMUI 9.0
First of all you need to have the HiCare app. If there is no HiCare app in your device, just go to the Google Play Store download and install it.
After installation of HiCare App open the HiCare app and follow the steps (Screenshots below): Log in > Select country/region > Agree to the User Agreement and Privacy Notice > Update > Request update > Apply > Checking for new system update > Download and install.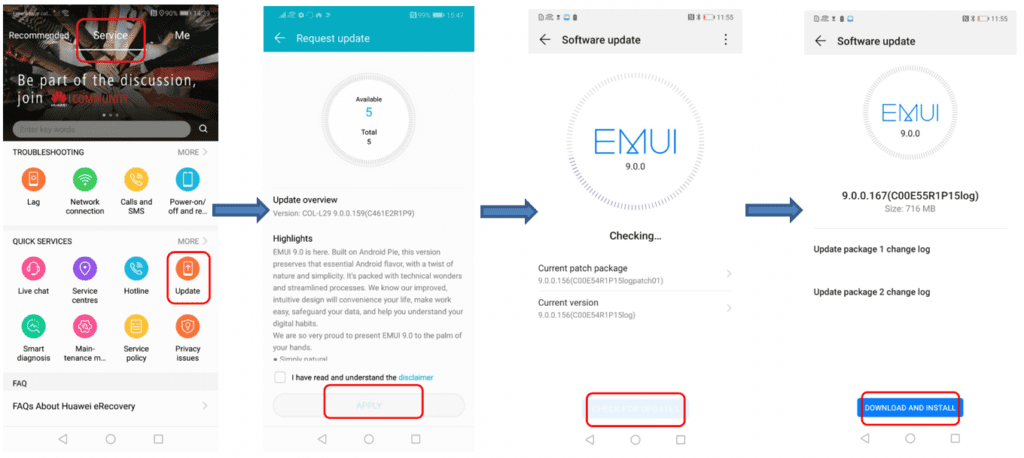 Under normal circumstances, you will receive the Android 9.0/EMUI 9.0 version within two hours. But due to a large number of applicants, the system will have a little bit delayed to send the version timely. Please be patient.
This Article original posted on Huawei Central NewsRoom