Nowadays, students are more open to study, travel, live abroad and to acquire other languages and cultures. Academic documents prove that you have received a certain level of education. Academic translations that the students require include diploma translation, transcript translation, and in some instances syllabus translation. Educational institutions also need a wide variety of educational translation such as translation of the university website, an online entrance for students, and marketing material to help application and registration processes while pointing at a wider range of applicants. Although the documents that prove your individuality can get you into various countries, it is with the documents that record your qualification so you can make your place in the target country.
Several people undervalue the importance of diplomas. But a diploma proves that you desired to learn more and that demonstrates your dedication to hard work. Diplomas look great on a job application. A resume that has degrees can also leave a good mark, but if you explain to people that you are not nervous about going the extra mile, then that will have a particular impression on them.
The translation of academic certificates and diplomas does not have to be costly. With Universal Translation Services you can rely on a professional, established translation agency with over 1,000 translators for various language combinations.
Why You Require Professional Diploma Translation Services?
There are multiple reasons why you might require a take help of a professional diploma translation agency. If you are applying to an international university for higher study, then you will have to show them all of your documents including your degrees and diplomas. If the official language of your home country is not the same as that of the target country where you want to go for further study, then you will need translations of all your documents.
If you are applying to get a student visa, a foreign ministry will expect you to submit certified diploma and transcript translations with other educational documents. This is an official part of the immigration system, and your documents will generally need to be certified or notarized by the academic translation service. Your academic documents will need to be translated into the official language of the country where you are applying to get a job or study. Others who are seeking particular visitor worker or long-term or short-term work visas will also be needed to give certified translations of their college diplomas, high school diplomas, transcripts, certificates and other academic records that have been given. Usually, these academic record translations will need to be certified, notarized or apostilled.
Students from overseas may study in the United States under special financial compensation programs organized in their home countries. As part of the financial aid program, the student will be expected to submit translated copies of enrollment confirmation. These enrollment confirmation forms usually need to be certified and notarized.
Another reason is, if you are applying for a job in a different country, then they will ask for your academic documents. You will have to forward your resume and all your academic and previous working documents if you have. If there is a language variation, then you will have to get your documents translated because the company where you are applying will not be able to understand what your school diploma or degree is saying.
Accordingly, admissions committees deal with thousands of requests every year and can explain the difference between a well-prepared and a poor application. You wouldn't want your degrees to be either misunderstood because of the different numeric orders or your application to be rejected because of lack of accuracy and effort. The solution is to hire a professional for the translation of your academic transcripts, diplomas, degrees, and educational certificates. Whether you need your diploma, transcript or evidence of financial support translation service, feel free to call Universal Translation Services.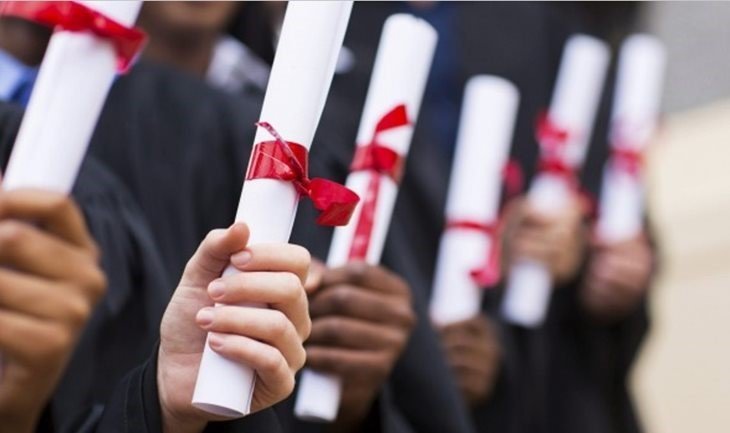 When you are submitting your translated diploma or other academic documents to an international university or office, you have to make sure that it is a correct translation. The only way to ensure the precision of the translation is by selecting a professional language service provider. Whether they are an expert independent translator or working with a reliable translation agency, they have to be the best. If your diploma translation isn't accurate and was made by your bilingual friend, then it will leave a negative impression on everyone who observes your application.
And when looking for professional translators, don't fall for those who provide high-quality translation at higher prices. Professional diploma translation service is also available at affordable prices, and there is no reason why you should be spending more than needed. Make contact with UTS today for expert diploma translation service at affordable prices.
Why Expand the Applicant Pool?
International students are a crucial part in expanding not only the demographics but the thoughts held at institutes of higher learning. International students are a new original component to the environment and culture of the target institution, thus showing both local and international students to different languages, customs, food, religion, and cultures which increases their understanding of the world.
At UTS, we have access to an extensive pool of translators who are experienced in reliable academic translations. We ensure that the current students have a way to content on the international university website, application guidelines, and materials by having them correctly translated. Moreover, we guarantee that academic documents for the international candidates are translated with precision and proper glossary. Rest assured that our high-quality certified translations will assist foster border-less education.
Author Bio: Anita Huisman is the chief content Manager at Universal Translation Services. An expert in the field of Translation Software and Translation Project Workflow she offers translation advisory service, which is available 24/7 and includes translation services in all languages.