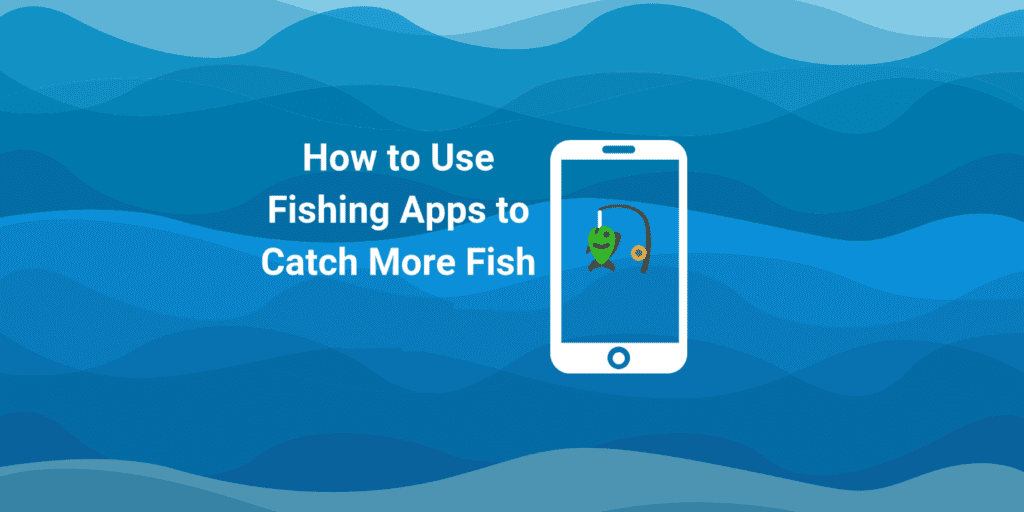 Source: anglr
Fishing is not just a hobby for majority of the people out it is a source of earning a passion that never ends. There are so many ups and sown like every other field. Instead of having a worst day at fishing it is better to work some time planning your fishing journey and your essential pointers.
Smart phone is the most common gadget that we come across in our surrounding. Your phone can't catch a fish for you but yes it can help you out being effective and efficient and making the most out of your day at fishing.
Helpful fishing Apps can save your day:
These technical and effective tools help you to achieve effective results. There are numerous useful apps that can make your work a lot easier. The effective apps will help you plan a smart and efficient fishing journey where you be help with planning a fishing till catching a fish. The fishing apps helps you to analyze the trend, pattern and quality of fish.
Let's have an over view of these fishing apps:
With the era of technology, it all started with smartphones. These devices were always small, portable and powerful tool to use which can easily fit in your pocket. With the prevailing competition in the market makes these devices more affordable and convenient for use. The outdoor activist usually tends to practice more effective methods of fishing and achieving more smart results.
The present era of fishing Apps:
The fishing apps have eventually continued to evolve. They are more towards affordable, convenient and portable approach. Having fishing as a hobby personally I always look out for a big fish in the sea and there are days when I am able to catch the big fish it is the ultimate best feeling and it always makes me feel top of the world.
Confused about the fishing basics?
If you are thinking to try new adventures thing and fishing is on your list. You must be confused about the starting point from where and how to kickstart your fishing journey. Let us help you achieve effective results via some great fishing Apps
FISHIDY
if you are seeking consultation or help from an all-rounder this is the right app to help and guide you. That specifically centers around particular waterways to make your work easy. While utilizing the premium version you can catch the maximum number of fishing through the usage of hotspot that has been already crowd sourced within the app.
The main objective of this fishing app is to help you browse fishing report and save your time for auto capturing the fluctuating variables that play crucial role in fishing like weather etc.
Stay connected with your fellow anglers to keep track of performance.
While fishing you can catch the fish and share it with your social circle.
Fishing points.
if you want to achieve greater results in small passage of time this an app is a perfect fit for you since you can save your spots and discover new spots to catch more fishes in the sea without any hassle or extra effort.
this app specially caters to trotlines and trolling angers.
Track current weather conditions and forecasts.
Helps you to analyze the perfect catch situations.
The quality of the catch, accuracy of information about tide.
You can utilize the high fish notification to provide you help in water at the right time.
FISHBRAIN.
The most exciting and thrilling app of fishing is from Sweden and is somewhat referred Facebook for fishing community where anglers all around the globe can share their fishing experience and pictures. It is the ultimate most robust social and sharing features helps you stay connected. The plus point of this app helps you stay connected and discover new fishing points.
Helps you to find convenient and exciting fishing spots.
Comprising on a very strong and large user-based data.
Helps to forecast the data, tide information presence of fish in the nearby spots.
We would recommend you to enjoy your fishing experience and stay connected with the fellow anglers. The advent in technology has made things a lot easier. Now you can plan your fishing journey, your catch plan with more systematic and calculated data.
If you want to stay connected with the angler's community while being in the center of the ocean with the help of fishing apps now it is possible to stay connected and updated. Just in case at the hour of emergency or help you are easier and more convenient to be reach with the rescue people out there.
What else could be more exciting and thrilling then sharing your first hand fishing experience with your friends/family at other corner of the world through just and application.
Author Bio
Warda Yasir writes about creativity, business, real estate, education and literature. She's an emerging writing with the center for fiction. When she isn't busy freelance writing or editing. She's at a desk somewhere in Dubai, UAE, toiling away at her own fiction writing.