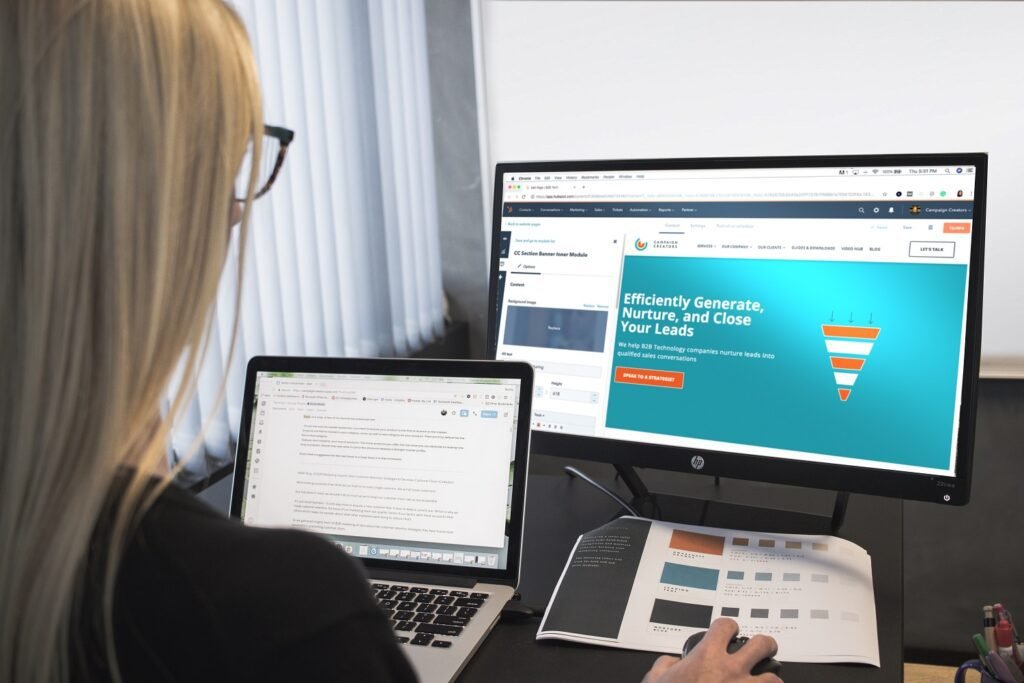 If you are brick-and-mortar store owner who is yet to hop onto the eCommerce bandwagon, you should check out these 5 eCommerce Trends that you need to incorporate in your eCommerce marketing strategy . And if you already are an eCommerce store owner, you should still check out these trends as the sector of eCommerce business rapidly changes and things get outdated very quickly.
As a matter of fact, the trend mentioned in this blog will itself become more or less replaced by new emerging trends that will shape the future of eCommerce.
Automation
If you need to take on your competition and acquire new customer base, you have to automate a lot of your manual marketing tasks. This allows you to save precious efforts and divert it towards more important and strategic parts which can't be automated For example, you can easily automate your Email marketing campaigns after deciding the schedule. You can also automate the string of emails that will be sent to each customer once they become your customer.
Now that you are free from manually checking and sending emails, you can focus more on coming up with the next Holiday marketing strategy which, as of now, no application can automate.
Influencer Marketing
If you are a new brand or even a relatively old brand, it never hurts to get an Influencer on board your marketing team. Customers often believe in what the other person is saying rather than a brand. And in the case of Influencers, they boast of huge fan following which allows the brand to reach a new untapped market.
It is one of the fastest ways to market your product and the ROI is considerably high in comparison to other paid marketing options.
However, not everyone with a huge fan base is a genuine Influencer in their domain. Some of the scrupulous ones may have used bots to inflate their numbers and can easily con brands to shell out an extra buck for nothing.
Voice search and content
As search engines try to accommodate voice-based search data to influence their search rankings, which is also complemented by the rise in popularity of Alexa and other voice-based smart devices. As part of their eCommerce marketing strategy, businesses need to optimize their pages to not only suite the web experience but also the voice-driven searches that are on the rise. On the other hand, Podcasts have lately become popular and is able to get a lot of attention for the brands who are putting out quality content for their users. This leads to higher engagement with the audience which can be easily turned into customers at a later stage. 
Next Day Delivery
They say the customer belongs to the one who wins the 'Last Mile' battle. eCommerce businesses who can reach their customer faster are the ones who are going to stay here for long-term. Apparently, this 'last-mile' war between the leading eCommerce brands will only intensify more as everyone is trying to deliver packages by the very next day that too for free. It may not have become a norm today but it will become one in the future. Don't get overwhelmed if you can't be Amazon, you can definitely give Amazon or Walmart a run for their money in your own neighborhood.
Video Driven Content 
A picture is worth a thousand words and a video is worth a thousand pictures
(frames). This is quite evident with the rise of video and picture sharing based platforms like Tik Tok, Snapchat, Youtube, Instagram, etc. Even though producing video content is considerably expensive compared to other content formats it also tends to garner more likes. In short, it will be worth to invest in developing in-house photo/video capabilities.
Final Word
The above eCommerce trends are just the one which is bound to impact the eCommerce business more but these are definitely not the only ones which an eCommerce store owner should follow.
The landscape of eCommerce is ever changing and will keep churning out new trends in the future. The essence is to keep updating yourself and your business to brace the new challenges the future has in store for you.