Video occupies a huge place in today's marketing strategies, and that all entrepreneurs who leave video aside unknowingly lose a lot of sales. However, producing videos is an important challenge for entrepreneurs, small-sized businesses and startups. These structures do not always have the necessary technical expertise internally and often do not have the budget to outsource this activity to an agency.
If you are in this case, I want to introduce a free tool to create relevant videos for your content marketing.
It is FlexClip, a truly complete editor. FlexClip dedicates to both the less experienced and those with speed who want to achieve excellent results because it is equipped with all the features necessary to create fantastic videos. The tool allows you to edit videos using the basic elements: video, image, audio, and texts. Operating in the cloud, then, will enable you to manage everything from different locations even from school without having to install anything.
Thus, you will just go through 6 distinct stages in order to arrive at your result.
Step 1: Access the editing storyboard through a registered account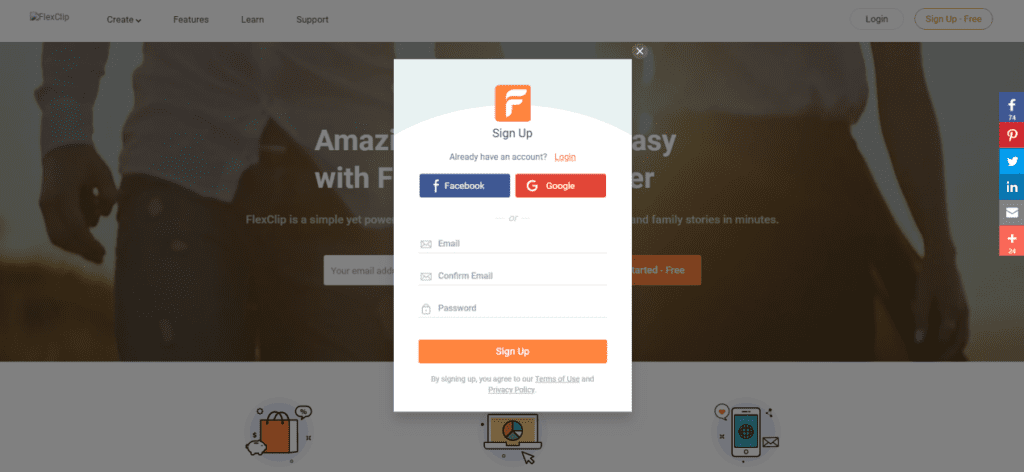 Step 2: Upload the images, video clips from your computer and cloud storage services compatible with FlexClip. Then you can trim your video to ensure that it is a reasonable storyline.
Step 3: Add a title to the video. You can also modify the display time of title on the screen. Simply click on your thumbnail and adjust its duration by changing the default timing track.
Step 4: Add music and record voice-over. FlexClip offers users an extensive library of audio tracks including rock, funk, electro or other musical backgrounds. Of course, it is also available to record your voice to explain the video content to audiences.
Step 5: Choose the Aspect Ratio. This step is to make it compatible with different platforms or devices for the video. You will find that FlexClip provides the most widely used radio options, including 16:9, 1:1, and 9:16.
Step 6: Save and download the video. It is available to save video directly to your online account in case a re-edit is needed. And you will have different output resolution options including 480P, 720P, and 1080P.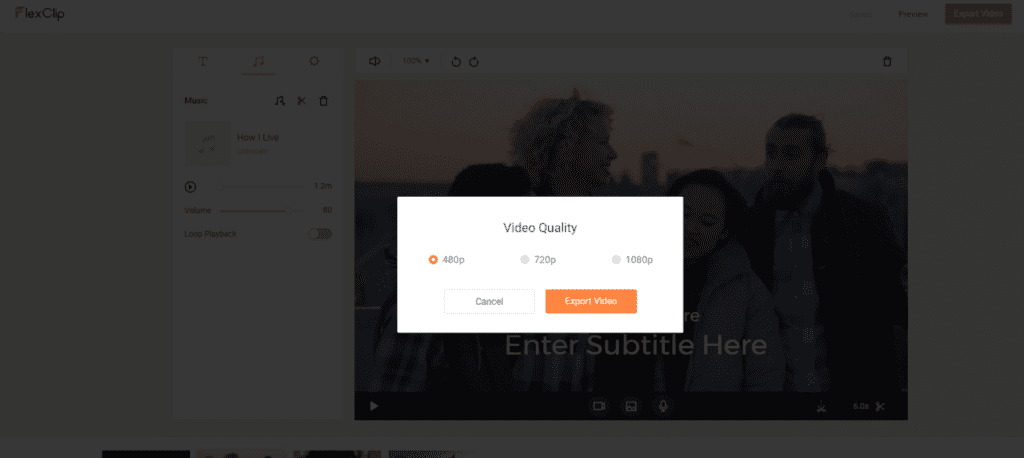 Key Video Editing Features of the FlexClip:
• Totally free.
• Control your video clips and photos easily on a clean storyboard.
• Choose from millions of stock photos, video footages, and music.
• Record your own voice over the videos.
• It is possible to preview videos while editing in real time. So any defaults can be found and correct in time.
• The content created on FlexClip is synchronized between the laptop and the cloud. So all your videos and projects are all kept online, safe, so you can edit them wherever you are.
In conclusion
FlexClip is the best option for creative videos if you want to sell "something" through your video. Whether you're a beginner or a video professional, it's a collaborative video creation platform. Cloud-based, powerful and easy to use, it allows you to create impactful videos easily. 
Read Also about TikTok Video Marketing