You'll want to choose wisely if you want to surprise your gadget-lover family and friends this Christmas. It doesn't really matter what their interests or hobbies are, a bedazzling, new gadget will help experience it better.  We rounded up 11 of the best tech gifts to help you decide which gift would be the right, whether you're looking for a present for the holidays, a birthday, or other special occasions. You might even want to give yourself some love with one of these gifts.
For the Instagrammer: Fujifilm Instax Square Camera ($178.95)
Courtesy of Hypebae
This is not your ordinary polaroid camera, its screen allows you to instantly edit images and add filters before printing. The results are amazing and instagrammable! Perhaps your girlfriend who loves to take pictures of your memories together might love this one.
For the Fitness Junkie: Waterproof Sports Smartwatch Fitness Bracelet ($33.99)
For your friend who loves to run and be fit, this smartwatch can support sports pedometer, monitor heart rate, keep track of your sleeping quality, has music playing control, can give calls and message alerts, has calendars and clock, and the like.
This is a big help in monitoring heart rate and sleep time and record health data and maintain a healthier body. It's also waterproof so you can wear it to rain, wash hands, and while you take a bath. But just make sure that you don't put it into hot water. Plus, it has a Built-in 95mAh battery, ensures extra-long standby time for about 5-7 days that also supports iOs and Android.
For the Middle-Schooler: Heavy Duty Hovercart Hoverboard ($38.99)
The perfect gift for pre-teens who love to wander around the neighborhood and to show off. This two-wheeled self-balancing scooter has a remarkable frame with a seat design to allow for a fast ride with great control. If you have younger siblings, they will surely enjoy riding this!
For the Forgetful Dad: Anti-Lost Bluetooth Key Finder ($8.54)
Does your dad panic every time he misplaces his car key? This key finder might help him with that undying problem. It's designed not only to find your keys, but you can also attach it to your pets and kids. It's the key finder that helps to find whatever you want.
For the Audiophile Friend: Mini Retro Bluetooth Hi-Fi Speaker ($9.99)
What your recipient will love about this is its unique retro design, which can also be a cute display and decor at home. It has a bright treble, alto mellow, and deep bass for the enjoyment of rich sounds. Plus, it's very portable so you can bring it anywhere with you. Perfect for students who are bored in their dorms, for party goes at celebrations, families at special events, and for children too! It has a robust bass made possible with dual high-performance drivers and a passive subwoofer. Just connect your Bluetooth and play your music for a maximum 5 hours life battery.
For the Couch Potato: LG OLED TV  ($1,638.90)
The ideal gift for your busy mom at home or for yourself! Moms need to relax after a long day of household chores and preparing everything for her family. Let her breathe for a little while as she can watch her favorite TV shows with a beautiful picture and a sleek, stylish design LG OLED TV. One of the best sellers of 2017. Or if you're the guy who's been dreaming to have a bigger screen as you play your PlayStation 4, this is the TV that you should bring home with you.
For the Traveler and Wanderer: Google Pixel Buds ($159.00)
Courtesy of Esquire
Rivaling Apple's Earpods, Google's Pixel Buds are paired with Google's AI system which has the ability to translate 40 different languages in real time. So if your loved one uses a Google Pixel Smartphone, he or she will love this especially if she's traveling to a foreign country. These earbuds have some really futuristic stuff going on.
For the Gamer: Nintendo Switch ($299.00)
Courtesy of EB Games
For the hardcore gamer who can't seem to live with video games, you might want to spoil your loved one with a Nintendo Switch. When Nintendo's gaming console first came out, everyone was insanely hard to get their hands on. Since it became so much of a demand, now there are enough to go around for everyone, as well as a larger selection of Switch games to pick from.
For the Business Professional: Apple Watch Series 3 Cellular ($409.00)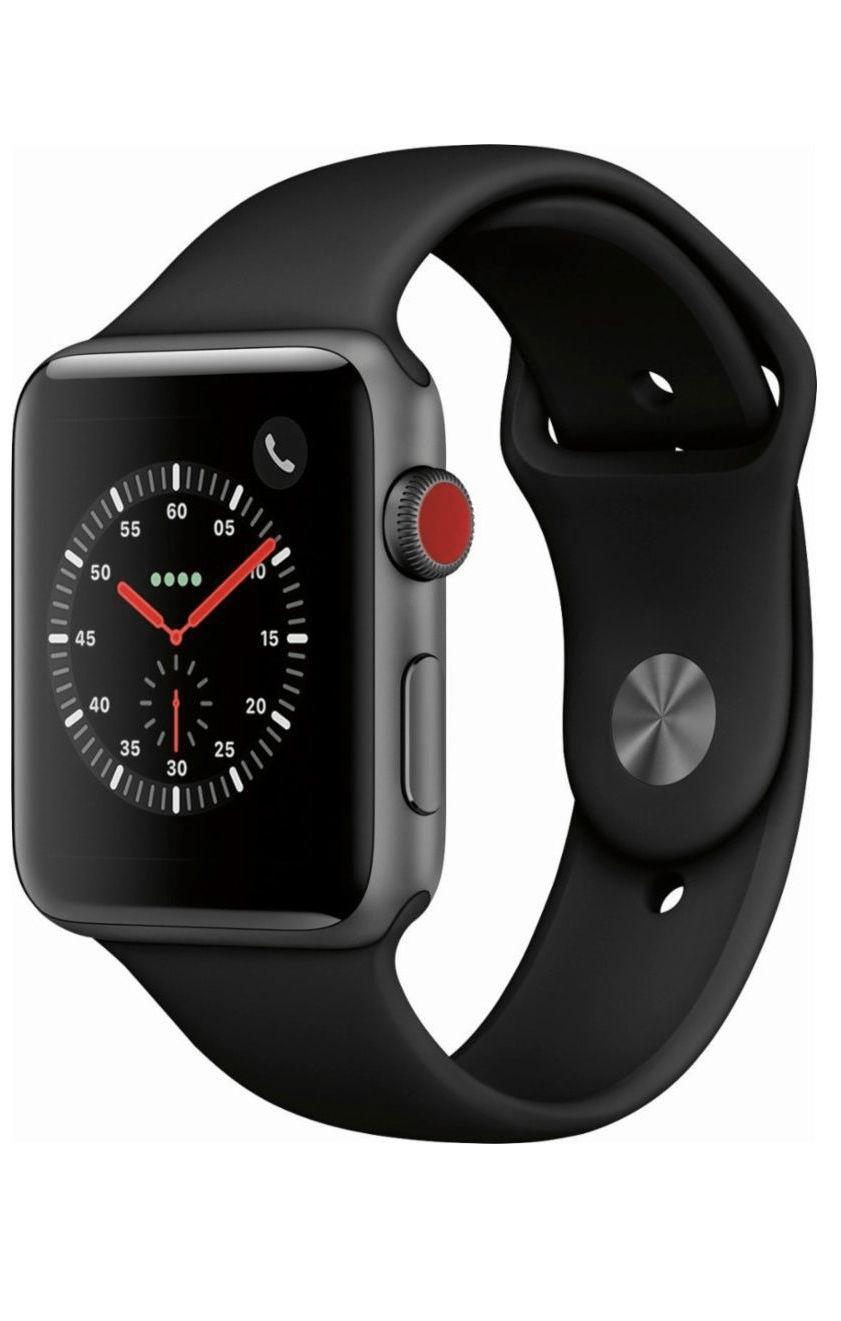 Courtesy of Esquire
People who are always on business meetings and who are workaholics might thank you for the rest of their lives if you ever get them one of these Apple smartwatches. This device is equipped with all of the standard smartwatch feature—athletic tracking, push notifications, Siri, etc.—but with LTE. This will help them to easily manage emails and call when controlled from the wrist.
For the Kids: Meccano M.A.X. Robot ($63.68)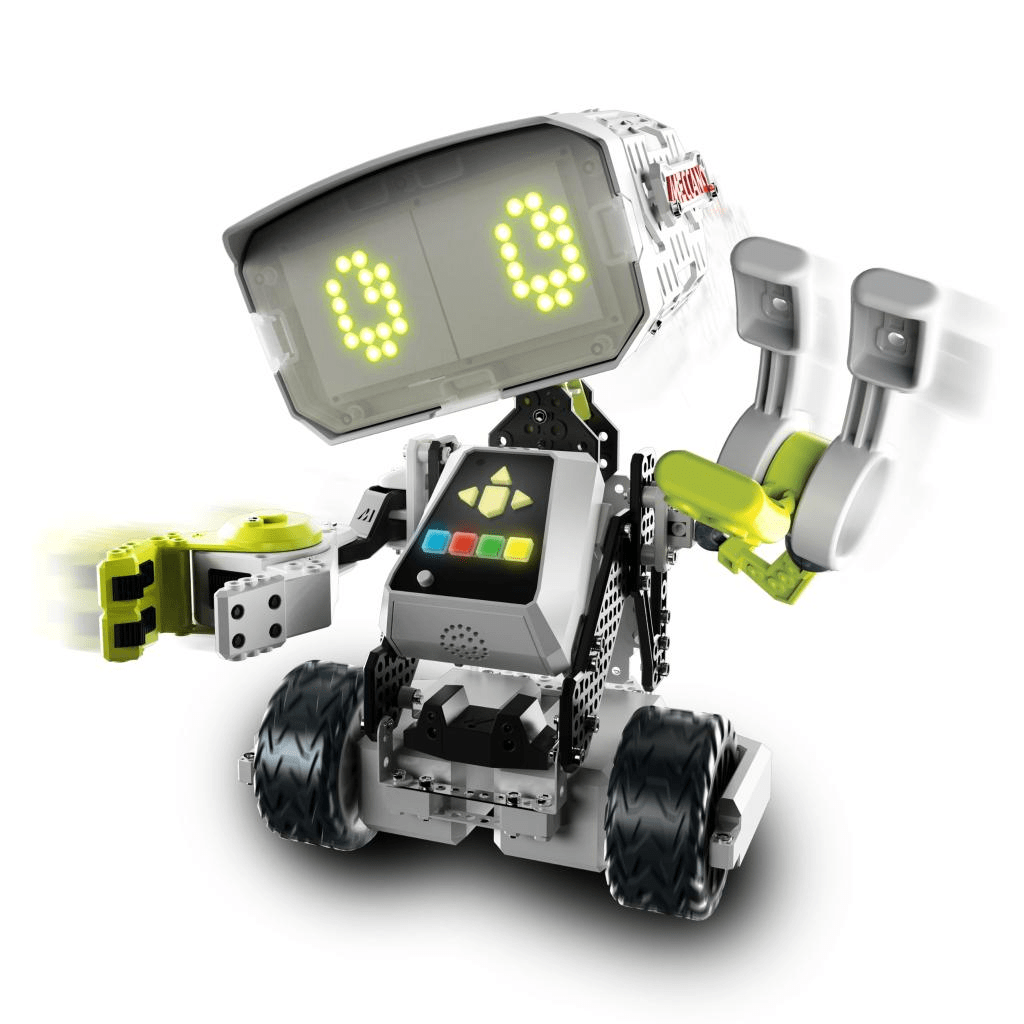 Courtesy of Meccano
If you have kids who are obsessed with building Legos, old sets of Lincoln logs, boxes, and such, this artificial intelligence robot erector set is pretty cool! You can help them assemble this and MAX comes to life. This programmable playmate makes use of S.T.E.M skills to function, learn, and move.
For the Reader: Kindle Oasis ($249.99)
Courtesy of SlashGear
Kindle Oasis is for bookworms who still makes a point to read every day. The new model doesn't just do ebooks, it also works with Audible audiobook titles. You can use the audiobook service from Amazon to be able to listen to them on your Oasis with the use of Bluetooth headphones or a speaker. This means that you can read physically on the screen, then switch over to the audiobook while you are walking and smoothly switch back on the screen again. This one of the best e-readers on the market and I am sure your recipient would agree with it!
This article is written by Ivandrea Ollero, a daytime writer for Zapals Online Shopping, an international online shopping powerhouse for global shoppers that provides vast high-quality products at the lowest prices. Ivandrea gives tips for a seamless shopping experience and information on the latest gadgets.