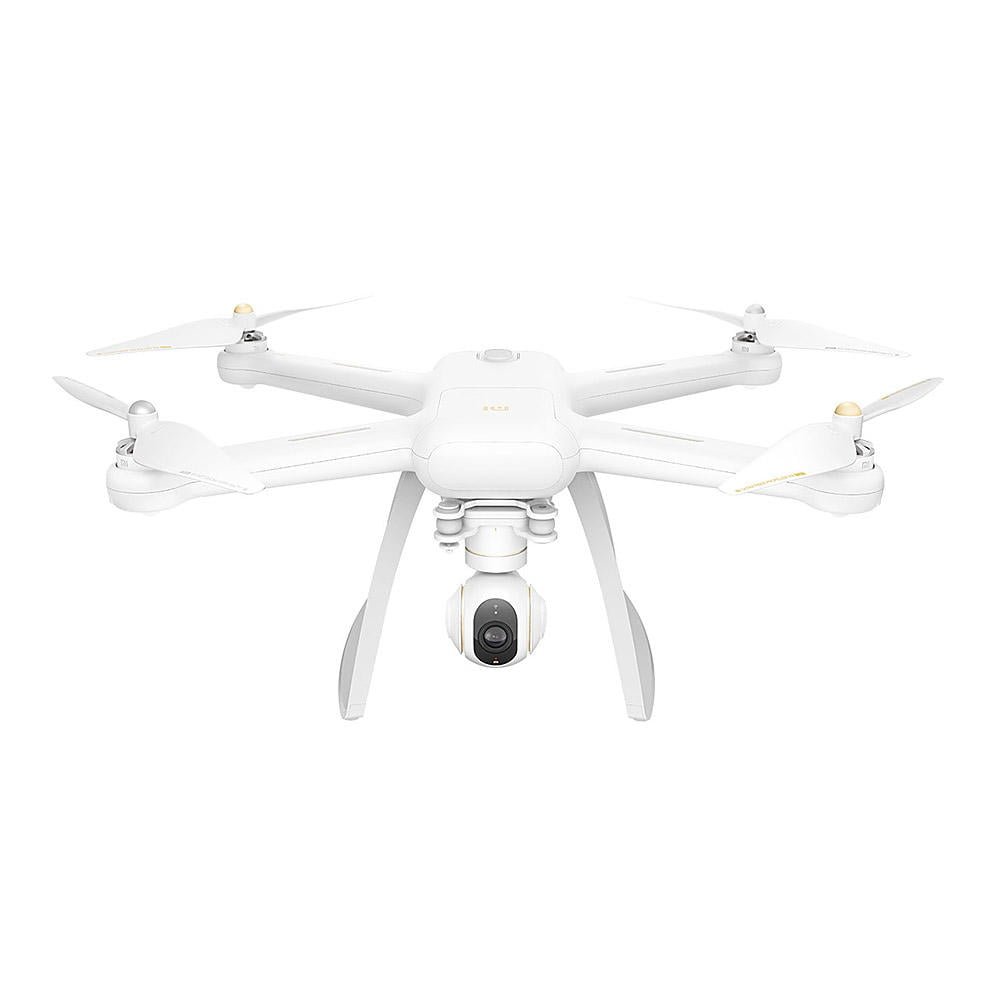 Get hurry !! buy Xiaomi Mi Drone 4K now 12% off $413,59
Long battery life, captures as many perfect moments as possible
Comes with 5100mAh high energy density LG/Grepow batteries, so flight time can be as long as 27 mins. It is also simple and easy to
replace with new batteries, and with intelligent protection technology makes batteries safe and lasts longer.

Movements fast and crisp
Our engineers have carefully tuned the Mi Drone to respond fast, flight
movements to be smooth and precise.

GPS + GLONASS positioning
Uses GPS + GLONASS positioning, sets pinned location faster and more accurately, making hover more stable.

Additional optical flow position, works even indoors
Combines CORTEXT-A7 quadcore processor with advanced optical flow and night vision algorithms, making it highly sensitive
to detect surfaces. Even indoors with minimal GPS signal, you will be able to hover at the designated spot.

Equipped with multiple security systems
Be assured every single time your drone takes flight.
Easily Achievable Pilot Proficiency

Controls is simple which is easy for beginners to pick up in a snap. Just with one button on the drone
remote control or app to make the drone take off, landing, return, and follow a desired route.

You can even use the app to set it circling around an object. Now with Mi Drone, you can take flight and marvel at the wonders of nature from a different perspective.

Immerse yourself in full HD video transmission
Mi Drone (4K version) has low latency and strong anti-inteference
technology built in so you can enjoy a bird's eye view, even
when you are 2km away.
Features:
– With 4K Wifi FPV camera,3-Axis gambal.
– 2KM and you can see 720P video in the screen.
– With Pointing flight feature,the drone can fly to the point you touch.
– With Surround feature,can surround the point.
– It can also flight the routes you set.
– APP control,XIAOMI quadcopter will preview controlled by transmitter or APP.
– 4-propeller system with detachable shields
– 17.4V battery 5100mAh, 27 minutes non-stop flying
– 4K camera at 3840 x 2160 pixels; supports recording of stills in RAW format
– Camera attached to a 3-axis gimbal, stabilizes up to 2000 vibrations per second
– Unbelievably lightweight design
– GPS + GLONASS + vision-based positioning for max precision
– Autopilot options: automatic take-off + landing, waypoint flight path planning, tap to fly on map, circle an object on the ground
– Intelligently detects low battery and returns home automatically
– Real-time location tracking for easy retrieval even post crash
– Hovers automatically at the edge of no-fly zones
– Built-in PCB antenna array in remote control for maximum reach
– Modular design and foldable landing gear
Only $413.59 For Xiaomi Mi Drone WIFI FPV RC Quadcopter