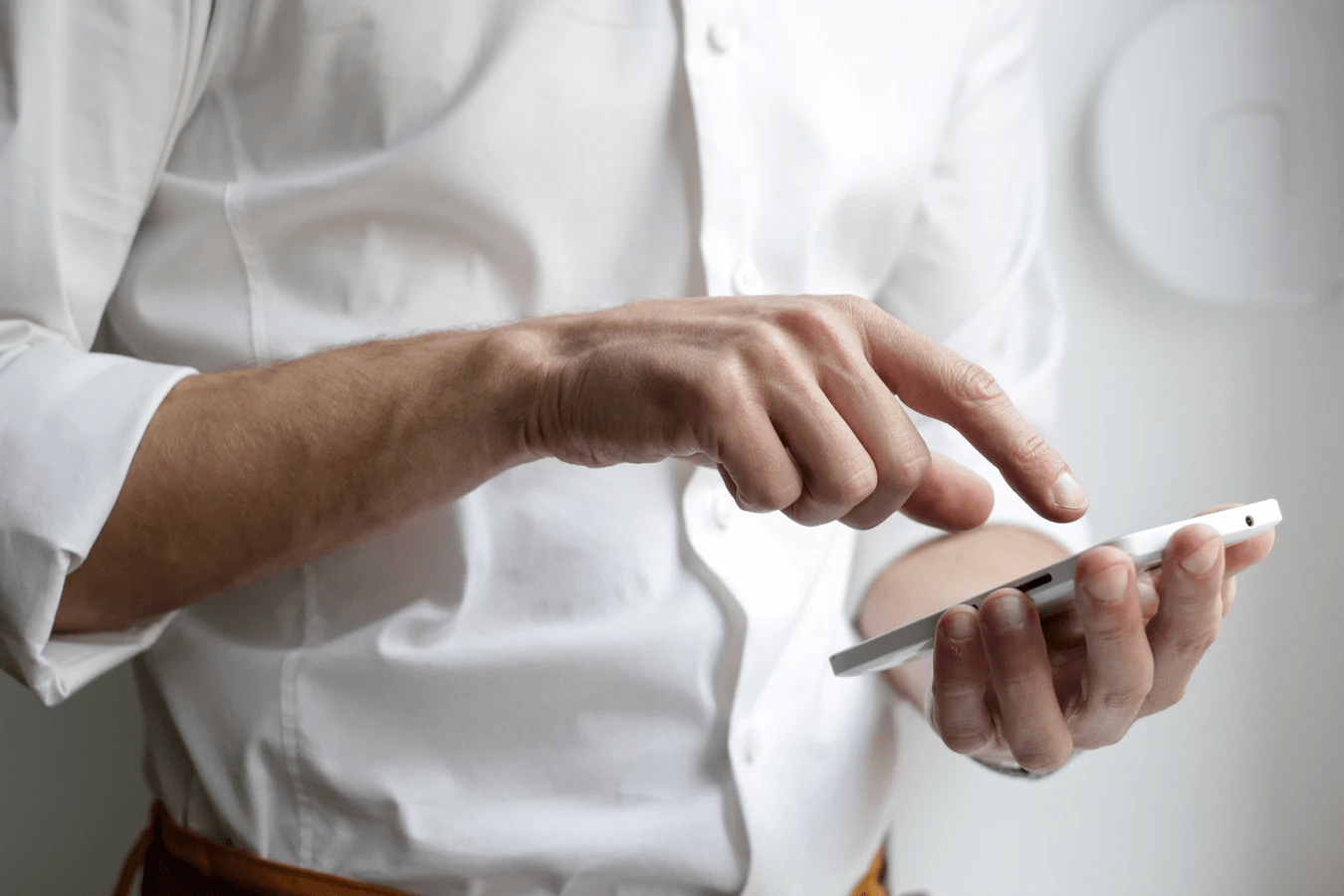 Maybe you're reading this because you're a loyal Android user and you prefer your Samsung's operating system, right? If you are currently in the gift-hunting search and you are stressing out to find the perfect gift for an Android phone user in your life or you just want to give yourself a little reward, then we're here to help you find some functional and amazing Android accessories they'll thank you their whole life.
Selfie Addict: Mpow iSnap X Selfie Stick ($9.99)
Maybe your friend who loves taking selfies is getting tired of straining their arms just to take a great glimpse of the landscape behind them. This Mpow Selfie Stick allows you to see the larger picture. Equipped with Bluetooth, just click the button and you can simply take perfect selfies. Its highly portable design falls to just 7.1 inches and can effortlessly fit in your purse or pocket which is super travel-friendly. This cellphone accessory is compatible with any type of smartphone with 2.1-3.3 inches in width, where the sturdy silicon clamp fastens tightly to your phone and allows for 270-degree rotation. The handle is made in solid black or black with glossy pink or blue trim that extends to 31 inches, which allows you to capture panoramas or group photos.
Heavy User: Anker PowerCore II Ultra-Compact 10000mAh Portable Charger ($36)

We are all aware that there's just a small number of Android phones that provide good battery life. We are sure that if you're a heavy user, you already understand how your high-powered device won't last a day an entire day without the need of charging it. Portable chargers are here to stay and it's a must-have if you are going to be and about in the world.
If you want to try the best overall portable charger for your Android phone then opt for the Anker Powercore that has 10,000 mAh of battery charge and have the benefit of charging your phone at least twice before you need to plug it in. This charger is so portable that it only weighs 6.9 ounces and can fit perfectly fine in your purse or pocket. Probably the greatest feature that his charger has is its proprietary PowerIQ 2.0 technology, which can determine what kind of device you are plugging in to provide the maximum voltage so that your phone can charge as fast as it can.
Music Lover: SoundPEATS Wireless Magnetic Sports Earphones with Bluetooth 4.1 ($16)
You don't want to look further than the SoundPEATS if we will base it on versatility and reliability. Plus, these earphones are very affordable with great sound quality, longevity, a tight fit if you'd like to exercise with sounds on, and has eight hours of battery life that you can use throughout the whole day.
It also features Bluetooth 4.1 wireless connectivity, which makes pairing to be effortless and you have the capability to connect up to two devices at the same time. Moreover, if you need to call someone, these earphones have an in-line microphone. For its budget-friendly price, you can have a lightweight, comfortable, and good quality earphones!
Workaholic: 1byone Foldable Bluetooth Keyboard ($40)
Is your friend a workaholic type? Who always brings his/her laptop when you meet? Since smartphones have become so reliable that for most people they perform as a primary computer. The only concern that they have in common is typing. This is why touch-based keyboards are being improved on but there are several people that would prefer the physical familiarity of a keyboard.
Today, the expansion of a diverse line of Bluetooth keyboards that are compatible with Android devices is increasing. The best one out there would probably be the 1byone Foldable Bluetooth Keyboard which holds a tri-fold design that will allow you to fold it up into a pocket-sized device. Its Li-ion battery can allow you to use it for up to 114 days without the need for charging, and the titled design assures comfort while typing. It comes with a stand for your mobile device as well.
Fitness Junkie: Taotronics Universal Cradle Clamp ($12)
If you have a cyclist friend, then you are probably aware of already how they are very serious about cycling. Cyclists usually go for 10- to 15-mile rides and it would be a great benefit for them if they have a device that can keep track of their location. There are apps available for that but the thing is there are many mounts and cradles for your phone, but you can't really be so sure of their durability and if they can really secure your phone not to slip or fall.
This brand boasts a non-slip rubber grip and can rotate to 390°. It's actually compatible with any type of device as wide as 1.97-3.94 inches, with any phone on and even with the screen protector case on it. Plus, no need to worry since it's also compatible with different sorts of handlebar sizes and types.
This article is written by Ivandrea Ollero, a daytime writer for Zapals Online Shopping, an international online shopping powerhouse for global shoppers that provides vast high-quality products at the lowest prices. Ivandrea gives tips for a seamless shopping experience and information on the latest gadgets.