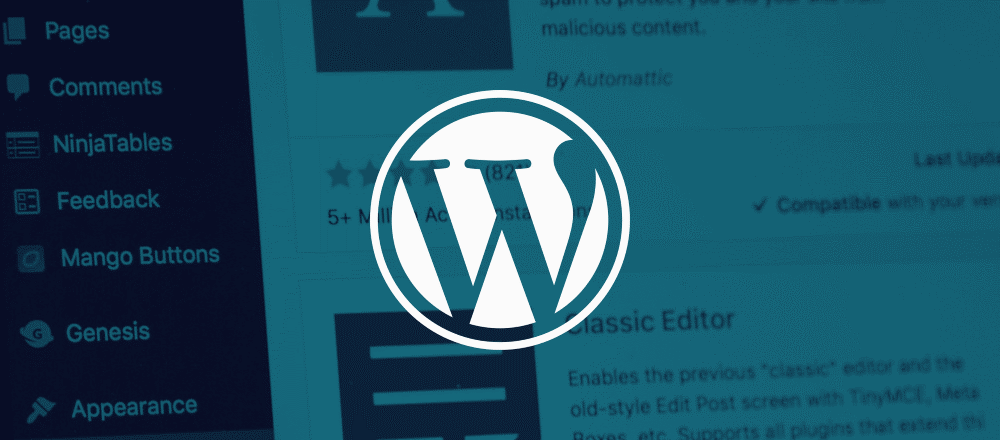 Before approaching to the choice of the theme for your dating site, you should understand yourself what you want in terms of concept and what is your vision of the ready-made site. There is a huge amount of both free and paid templates from the WordPress catalog, and your possibilities here are endless, which, however, can sometimes only make the process of making a final decision harder.
Of course, a dating site has somehow different distinguishing features, unique requirements you have to follow. Those are simplicity, a pleasant interface, cute colors that will be your brand colors, and functionality. You should take this into account before choosing a theme from the list below. Fortunately, all of them are quite universal and meet all the requirements.
· Talon
A pretty interesting theme for a free solution. The big header occupies the majority of the front page. It can show sliding pictures or stay not dynamic. It gives you a few options on how to arrange the majority of the screen. There are plenty of buttons and icons on the basic set, so you do not need to search for your own. Additional charts can help you design and visualize the data you want to present.
A Meet the Team module can be used to show pictures of users of a site or arrange a gallery of girls. Google fonts come as a part of Talon theme too, you can use them for the articles about approaching a girl or other topics form the dating sphere.
· Zakra
This theme can be applied to various purposes, so it will fit perfectly with the concept of a dating site. It resembles more a business or e-commerce site, but it creates an impression of seriousness and style. Its flexibility and sophisticated header create all conditions to present your dating platform gracefully and with class. The home page can be upgraded by adding background pictures and directing links or buttons for the other tabs and pages.
Zakra is spacious and allows you to list all the important information about your concept, experience of work, features specific to your site, and requirements for registration. What is more, it supports Gutenberg, the newest editor for WordPress themes.
· Hestia
It is a paid theme with a premium feature worth every penny. You will not regret paying for its simple, minimalist design, multi-purpose solutions, and inventive functionality. This will guarantee your dating platform a sure success because the advantage gained from choosing a classy and elegant site template is obvious. It creates a brand and a feeling of luxury. What does Hestia provide for it? A nice slider tool, area for explaining the most important information, product listings that can be used to list features or user profiles, with great attention to details and gallery. The focus on visualizing is a key in building a harmonious dating site.
· Flash
Multifunctionality, flexibility, and simplicity – this is about Flash. This free theme is suitable for people who move with the time and love the modernity of choices. It leaves a pleasant professional aftertaste not being too serious after all. Various widget areas, elements that upgrade the interface, drag and drop page builder, and other unique features that are pretty impressive as for a free theme. Call to action widgets, information widgets, portfolio, and even testimonial ones – these tools are distinguishing for Flash. Color palette with ready sets of hues is also a great bonus.
· Madd Magazine
Containing a lot of ad elements, this theme will help your dating platform arrange cooperation and e-commerce with other sites and services. Modern solution for those who prefer functional grid-based interface and layout that supports audio and video materials.
Madd Magazine works on different devices and browsers, not losing the charm of customized colors, images, logos, and fonts. Its optimization for SEOs makes it a perfect choice for those who plan to implement business instruments into the site and promote your dating platform greatly.
· Astrid
Makes everything look way cooler and more professional! Custom branding bar, color solutions looking like those from the paid themes, widgets which are plentiful, blog options suitable for posting articles for attracting the low of customers. Layout providing you with options to improve search engine rankings and header with the call to action icons. Everything looks tidy and classy. This is a great option to make an impression you were trying way harder than you did.
· GreatMag
And the final option presented in our list is GreatMag – the last but certainly not least. It makes your site look user-friendly and simple yet without losing the functionality. Large images attract attention, you can use them to present photos of users, and free space gives place to post ads.
Related Articles
Why User Like WordPress For Website Development
7 Effective Ways to Protect a WordPress Website From Hackers
8 Advantages Of Hiring A WordPress Developer In India