TEAMGROUP Launches Two ZEUS Series Gaming Memory Modules
TEAMGROUP announced the T-FORCE ZEUS DDR4 U-DIMM Gaming Memory and SO-DIMM DDR4 Gaming Laptop Memory. Both possess a visually-striking design and are constructed with carefully selected, high-quality ICs. Each stick has up to 32GB of memory and multiple frequency options, allowing you to maintain blazing speeds for your conquering foes.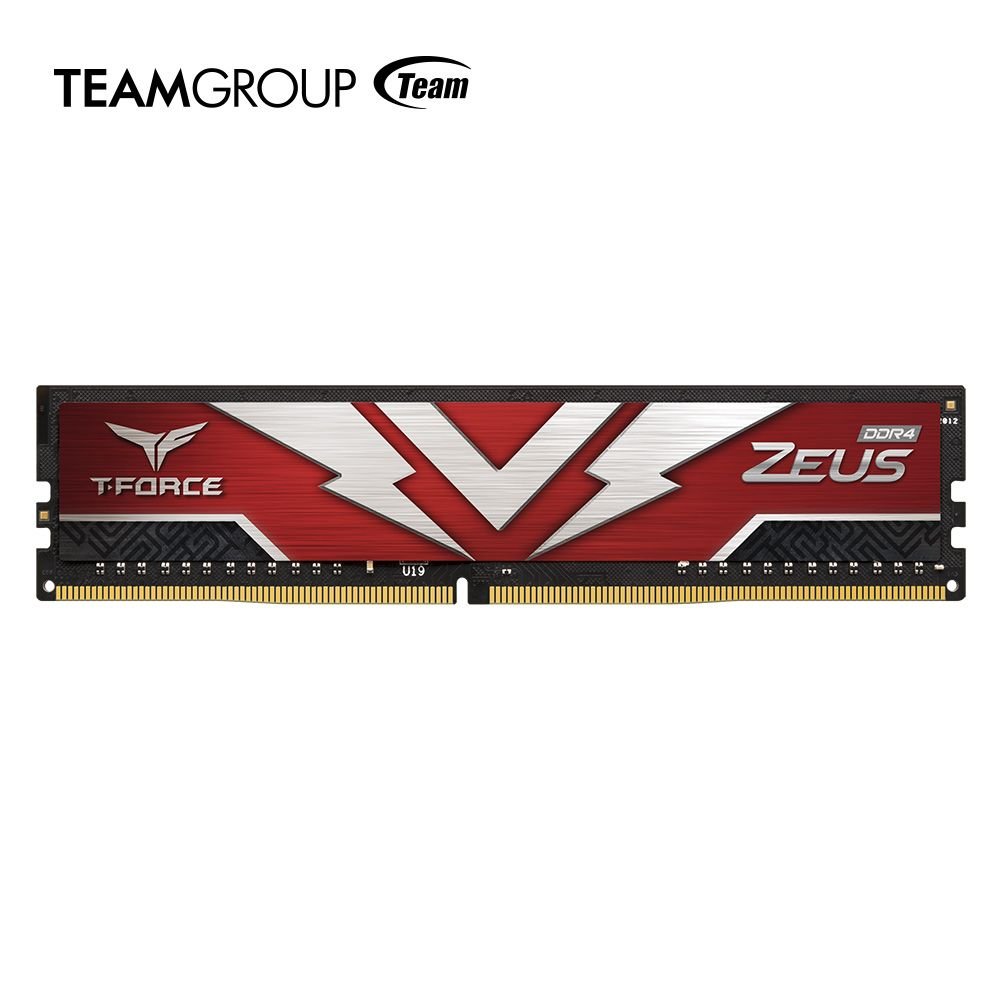 The T-FORCE ZEUS DDR4 U-DIMM Gaming Memory features T-FORCE's iconic logo and a fierce thunderbolt design, symbolizing the awesome power of Zeus backing up the player. Built with a high-end integrated circuit, this memory module comes with up to 32GB of RAM and frequency options ranging from DDR4 2666 to DDR4 3200. Say goodbye to complicated BIOS configuration as it supports overclock profiles, allowing you to switch speeds at a press of a button. You can also upgrade easily regardless of whether you use Intel or AMD processors.
FEATURES
Lightning Bolt design element
Born for gaming
High-quality IC with stable performance
Support O.C Profile
Reliable compatibility
Product Specifications
Module Type
288 Pin Unbuffered DIMM Non ECC
Capacity
8GB / 8GBx2 / 16GB / 16GBx2 / 32GB / 32GBx2
Frequency
2666
3000
3200
3200
Data Transfer Bandwidth
21,328 MB/s
(PC4 21300)
24,000 MB/s
(PC4 24000)
25,600 MB/s
(PC4 25600)
25,600 MB/s
(PC4 25600)
Latency
CL19-19-19-43
CCL16-18-18-38
CL20-22-22-46
CL16-20-20-40
Voltage
1.2V
1.35V
1.2V
1.35V
Dimensions
32(H) x 134(L)mm
Warranty
Lifetime warranty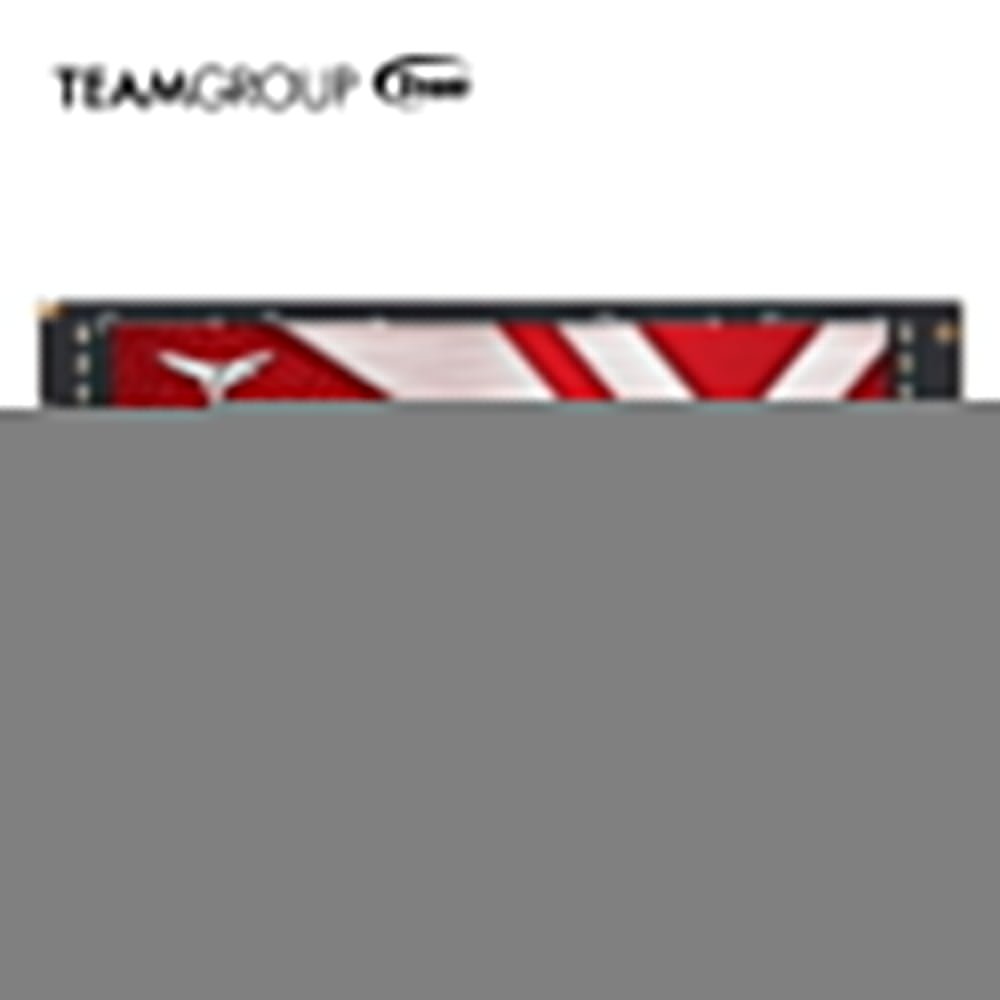 Following the release of our VULCAN SO-DIMM Memory, TEAMGROUP announced the T-FORCE ZEUS SO-DIMM DDR4 Gaming Laptop Memory to meet the diverse needs of gaming enthusiasts. One stick features a vast 32 GB of memory while providing RAM speeds of up to 32000Mhz. Players do not have to worry about compatibility issues as it is certified to support the latest 11th Gen Intel Core and AMD Ryzen 4000 Series mobile processors. Level up your game with this fast and simple upgrade for your mobile battle station!
FEATURES
Lightning Bolt design element
Born for gaming
High quality IC with stable performance
Trustworthy compatibility
Product Specifications
Module Type
DDR4 260 PIN SO-DIMM
Capacity
8GB / 16GB / 32GB
Frequency
2666
3200
Data Transfer
Bandwidth
21,300 MB/s
(PC4 21300)
25,600 MB/s
(PC4 25600)
Latency
CL19-19-19-43
CL22-22-22-52
Voltage
1.2V
Dimensions
30(H) x 70(L)mm
Warranty
Lifetime warranty
【Learn More】
T-FORCE ZEUS DDR4
https://www.teamgroupinc.com/en/product/zeus-ddr4
T-FORCE ZEUS SO-DIMM DDR4
https://www.teamgroupinc.com/en/product/zeus-so-dimm-ddr4
【About TEAMGROUP】
As a leading provider of memory storage products and mobile applications to the consumer market, Team Group Inc .is committed to providing the best storage, multimedia, and data sharing solutions. All TEAMGROUP's memory module products come with a lifetime warranty, repair, and replacement services. Team Group Inc . also listed the company on the stock exchange market in January 2019. In 2016, TEAMGROUP established the T-FORCE gaming series which including all the gaming memory modules. In 2020, TEAMGROUP established the T-CREATE brand for creative users. For more information, please visit the TEAMGROUP website at www.teamgroupinc.com or Follow our social media including Facebook: www.facebook.com/teamgroupinc /Twitter: https://twitter.com/teamgroupinc Instagram: https://www.instagram.com/teamgroupinc
Read Also TEAMGROUP Releases new T-FORCE Gaming Products: Gaming Memory Dark Z & DELTA MAX RGB SSD Are Here with Full Force