FTC to Launch Investigation on Loot Boxes
This has been a long time coming for sure: the Federal Trade Commission (FTC) is looking to launch an investigation into the practice of introducing loot boxes in video games. The issue has already been brought up numerous times in other countries around the globe (Belgium and the Netherlands being the most prominent ones against its implementation).
Only now will the FTC investigate openly into this, though, following an official request by Senator Maggie Hassan during a Senate Commerce, Science, and Transportation subcommittee hearing.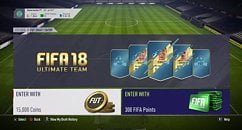 Read full story