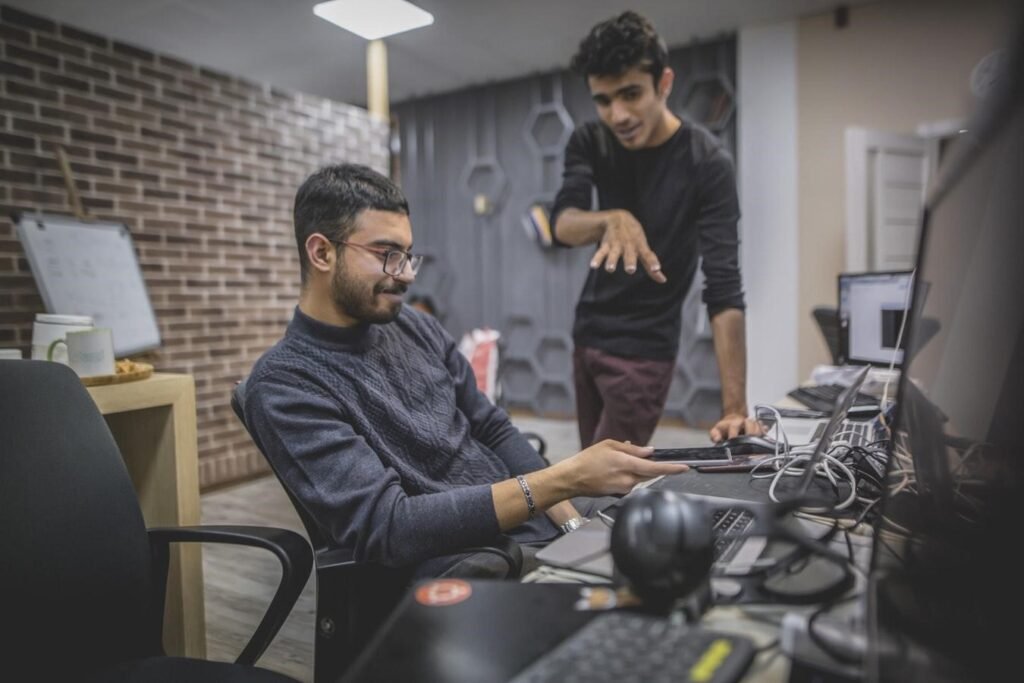 The popularity of computer games today has increased a lot as well as the quality of these games. Nowadays, even adults spend many hours in the virtual world. To play modern games, and enjoy clear graphics and realistic colors, you need to have a powerful computer. But sitting in front of the screen is tiring not only for eyes but also for hands and back if the body is in the wrong position. Comfort is the main principle for gamers. After all, a person spends more than one hour a day in one position. Therefore, to take care of their health, many people buy gaming chairs, the range of which is striking with its variety.
Types of gaming chairs and recliners
Gaming chairs can be different. According to this research article, there are various stylistic solutions and price categories. Each player can choose the necessary model and configuration. It depends on your needs and possibilities. These chairs differ in upholstery and comfort. The leather armchair is nice, its ergonomics is increased, but comfortable sitting will last for no more than 2 hours. The same applies to pleather seats. Fabric gaming chair with mesh is the most suitable option as it provides ventilation of a body.
There are 4 seat configurations for gaming chairs:
Simple gaming chairs combine functionality and convenience. Visually, they are similar to the office chairs but have a more sophisticated design and minimum settings. There is a height adjustment. They are relatively suitable for games on the computer, as they are not equipped with additional functions. This chair is a cheaper option for beginners.
Ergonomic computer chairs with increased comfort. This is no longer office furniture, but not quite a gaming chair for those who are in the same sitting position for a decent amount. Such a seat has a gas lift, so it's adjustable in height and position of the backrest. But it has no special gaming devices.
Racing gaming models are the best option for an avid player. Everything is regulated in these models. The backrest, armrests, and headrest can be adjusted to suit your needs. This is an incredibly comfortable piece of furniture. It becomes a real decoration of the interior of the room and office.
The best gaming chair with a full set. Its only disadvantage is it's not mobile. This computer chair has no wheels and is installed stationary. The gas lift will help pick up the necessary height. These models are equipped with various audio connectors and built-in speakers. They're great for not only playing video games comfortably but also quietly watching movies.
Features
Every gaming chair has its advantages and new features. If a normal orthopedic computer chair gives you comfort, the gaming one will take you to a real-world adventure. The main features of this type of furniture are the reliability of the design, a metal frame, high functionality, ergonomics of models. The present gas lift will help to set the seat at the optimal height, and the rollers on the armrests and headrest will set the comfortable position.
How to choose the right chair
First of all, you should pay attention to the convenience and safety of a new purchase. When choosing it, consider the time you will spend in front of the computer. If you don't spend more than a couple of hours for a day playing, you can choose a simpler, more affordable model. If computer gaming is your hobby, then take a closer look at a comfortable chair of another type.
The chair should have different adjustments to set the correct position in manual or mechanical mode.
Take a closer look at the upholstery material of the product. Usually, it's artificial leather or fabric. The leather chair looks beautiful, but it's not recommended to stay in it for more than 2 hours, as the body will stick to the chair. Avoid models covered with cheap, low-quality material.
When choosing a gaming chair, you should pay attention to the following:
The quality, reliability, gas lift, and other necessary features. Make sure that the crosspiece is stable, that the wheel is of good quality, and that it's maneuverable. Preferably, choose models with rubber wheels. They will save you from scratches on the floor covering and loud noise.
Take a closer look at the upholstery, it's better to choose chairs with the hygroscopic material. This way, you won't stick to the chair after a long sitting.
The headrest will help relieve pressure from a neck part of a backbone. Also, some models are equipped with a special roller for the lumbar region.
Base your choice on your needs and feelings. Choose the stiffness of the seat only for yourself. Check a secure fixation of the backrest, choose orthopedic chairs for your computer.