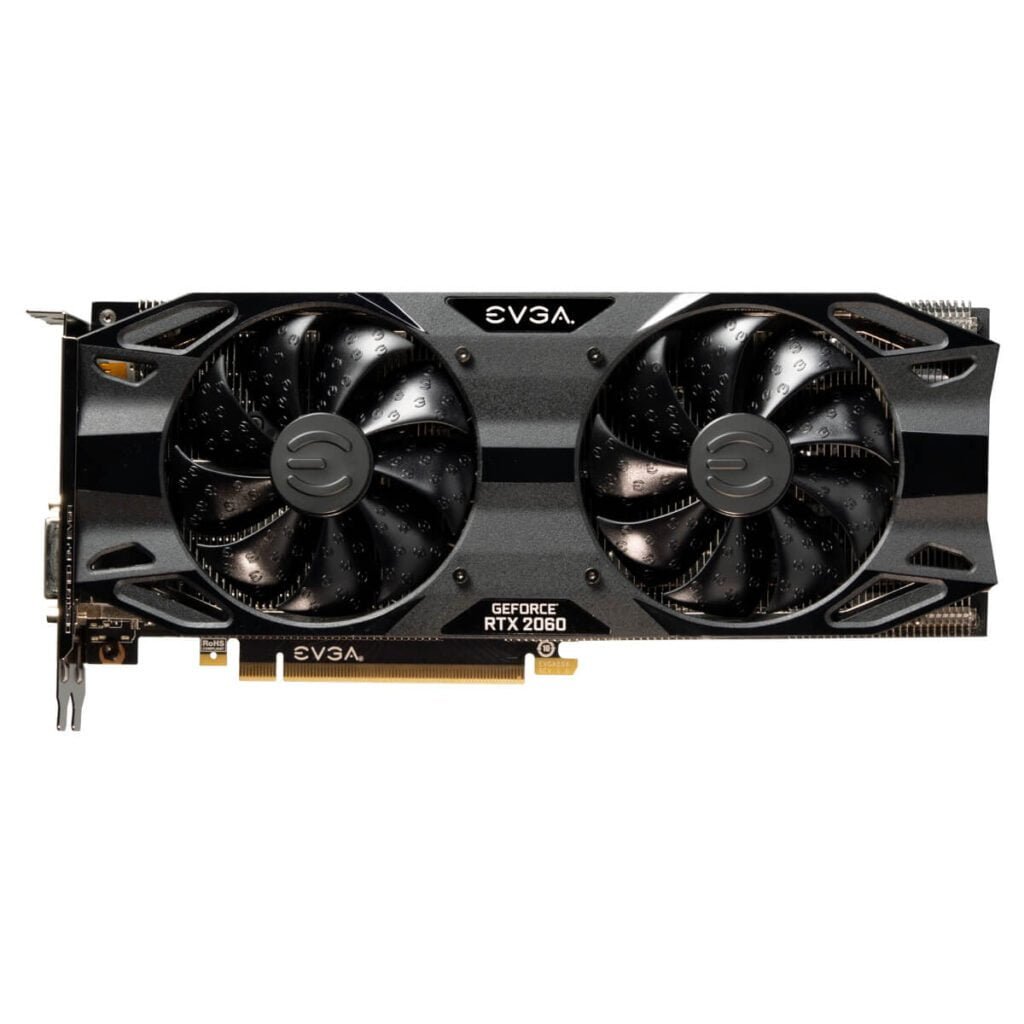 The EVGA GeForce® RTX 2060 SUPER™, gaming card was designed to bring the best cooling, the best overclocking, the best RGB to new performance levels and price points.
NVIDIA® TURING
The new GeForce RTX SUPER Series cards deliver everything you need to rule your game. They're powered by the Turing architecture and feature more cores and higher clocks. This gives you up to 25% faster performance than the original RTX 20 Series and 6X the performance of previous-generation 10 Series GPUs.
See every game come alive with super-fast ray tracing that delivers physically accurate shadows, reflections, and lighting. And tap into Tensor Cores for super-powerful AI-processing. Advanced memory, performance boosts, and processing technologies make these GPUs the perfect weapon for hardcore gamers. Gear up and get superpowers.
EVGA GeForce® RTX 2060 SUPER™
The EVGA GeForce® RTX 2060 SUPER™ brings the entry point for real-time ray-tracing, NVIDIA DLSS, and true 4K gaming to more gamers than ever. Improving what the EVGA GeForce RTX™ 2060 started, the new EVGA GeForce® RTX 2060 SUPER™ adds 8GB of VRAM, a more powerful GPU, and brings premium features like a full metal backplate and RGB down to the GeForce 2060-series cards.
About EVGA
EVGA is the #1 NVIDIA authorized partner in channel sales throughout North America. Based on the philosophy of intelligent innovation, market knowledge, and real-time operation, EVGA continues to identify the need in the market place and providing the solution to that need. By offering product differentiation, a 90-day Step-Up program, and other customer-focused programs, EVGA is a clear leader in all categories: retail, distribution, and system builders. With headquarters in Brea, CA, EVGA's global coverage includes EVGA GmbH in Munich, EVGA LATAM in Miami, and EVGA Hong Kong. For further information online about EVGA, visit